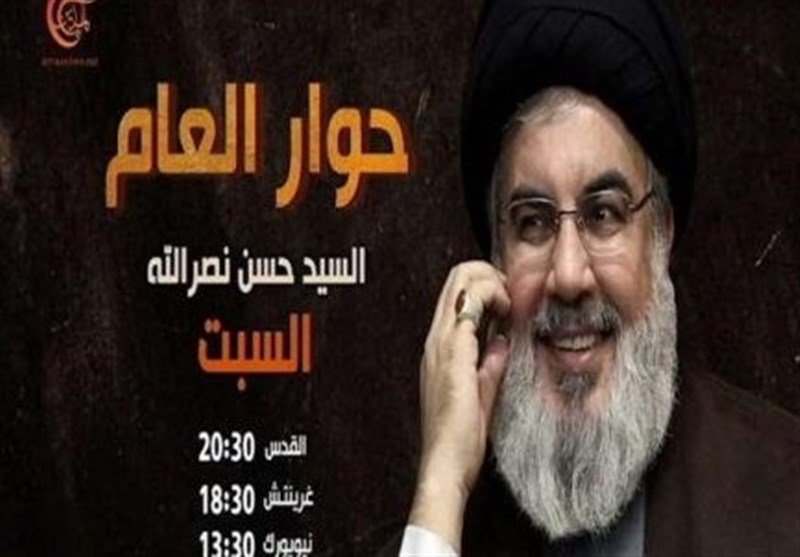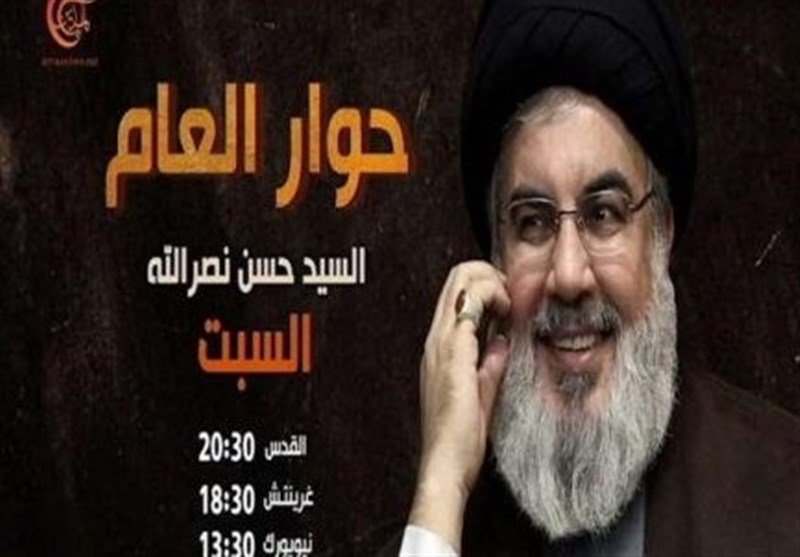 Secretary-General of the Lebanese Hezbollah Resistance Movement Seyed Hassan Nasrallah is in full health and an interview with him will be broadcast in coming days following his three-month absence from the public eye.
Lebanon's Arabic-language al-Mayadeen TV said in a statement that on Saturday it will broadcast a long and detailed interview with Nasrallah, covering a wide range of topics.
This would be his first media appearance after a three-month absence, in which the Saudi-Israeli media spread rumors about his illness and hospitalization in Tehran and Damascus, and even his death.
According to the statement, Ghassan bin Jiddo, the head of the al-Myadeen Television's Administrative Council and its founder, has conducted the interview with Nasrallah.
Al-Mayadeen has refused to release the details of the conversation, but sources close to this TV channel have emphasized that Nasrallah is in full health and will talk about some surprising issues, including his illness and Hezbollah's tunnels on the common borders with occupied Palestine.
Al-Mayadeen released a brief teaser video of Nasrallah's interview on Sunday evening, featuring the message: "Hezbollah's secretary-general breaks his silence that frightens the occupation."
"In occupied Palestine, Israel's leadership is boasting about its Northern Shield, taking pride in its battles against Hezbollah and Syria and threatening Iran. In this way, Hezbollah's leader responds," said the network.