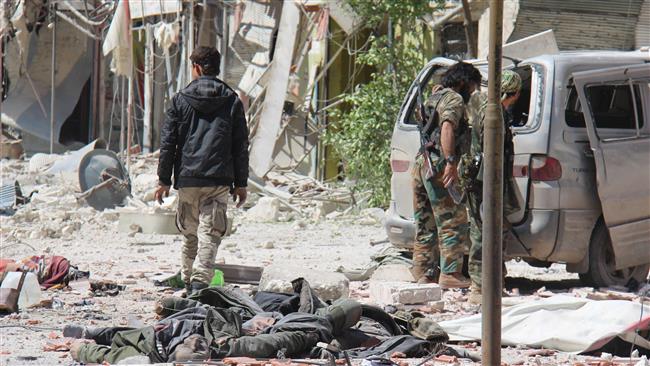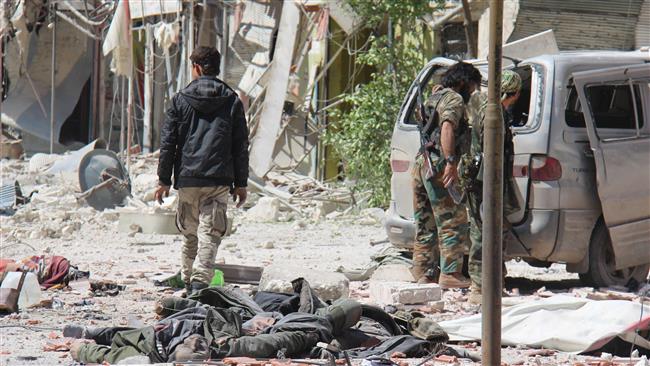 The Lebanese resistance movement, Hezbollah, has strongly denounced the latest massacre of civilians by foreign-backed militants in Syria's northwestern province of Idlib.
In a statement issued on Thursday, Hezbollah said that terrorist groups have been pursuing the deviant path of committing murder, shedding blood, degrading the human dignity and terrorizing innocent people.
The terrorist groups have sowed the seed of division, caused strife and fueled tensions across the Middle East region, the statement added.
The resistance group also said that Israeli regime has formed a vicious alliance with the militant groups that are currently fighting against the government of President Bashar al-Assad in Syria.
Israel is conspiring with and throwing its weight behind these militant groups in order to divide Muslims, the statement noted.
Hezbollah's condemnation came after terrorists from the al-Qaeda-linked al-Nusra Front and fellow Takfiri militants from the so-called Ahrar al-Sham group massacred dozens of civilians in the Qalb Lawzah village of Syria's Idlib Province on Wednesday. The village is mainly inhabited by the Druze religious minority.