Human Rights
Lebanon
Middle East
Saudi Arabia
Hezbollah condemns Saudi mass execution, holds US responsible
Lebanon's Hezbollah resistance movement has deplored Saudi Arabia's latest mass execution of its nationals, saying the US is complicit in the "heinous crimes" committed by the Riyadh regime against freedom-seeking people.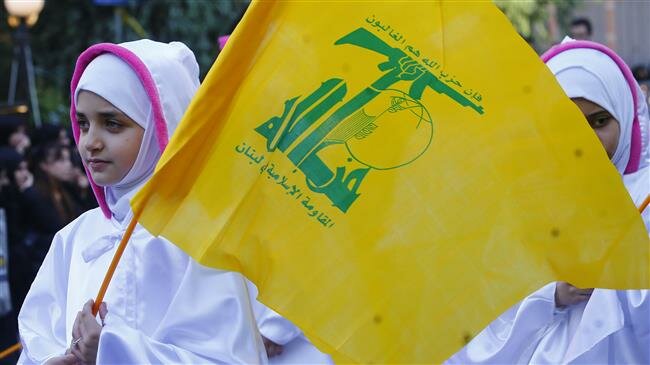 In a statement released late on Wednesday, Hezbollah expressed solidarity and sympathy with the families of the 37 Saudi citizens, who were brutally beheaded for alleged terrorism-related offences.
It also "firmly condemned the heinous crime committed by the Saudi regime against dozens of innocent civilians, involved only in seeking right to liberty and freedom of speech."
The US is as "a key partner" in the Saudi regime's atrocities, the resistance group said, urging human rights groups to pressure their governments into exposing the Saudi role in creating terrorist groups.
"The US is responsible for protecting and sponsoring this regime and for pushing the international community to condone its heinous crimes in order to preserve its money and oil interests," Hezbollah added.
It further denounced the "suspicious" international silence on the crimes being perpetrated by the Saudi regime and its Wahhabi-inspired proxies across the world.
On Tuesday, the Saudi Interior Ministry announced that it had executed 37 citizens for their alleged "adoption of extremist, terrorist ideology and forming terrorist cells to corrupt and disturb security, spread chaos and cause sectarian discord."
At least 33 of the victims belonged to Saudi Arabia's Shia minority, according to Human Rights Watch.
Iran blasts Trump's silence on Saudi mass executionIran's foreign minister slams the Trump administration for staying silent on its ally Saudi Arabia's new mass execution.
The mass execution sparked widespread condemnations amid reports that the convictions were based on unfair trials and that confessions were extracted through torture.
The beheading was the largest in Saudi Arabia since January 2016, when 47 men were executed in a single day, including outspoken Shia cleric Sheikh Nimr Baqir al-Nimr.