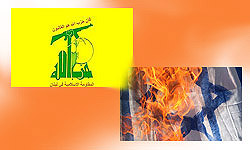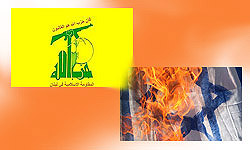 Hezbollah denounced on Thursday the Israeli strike which targeted a scientific research center in Syria a day earlier, saying the raid aimed to negate Damascus' role in the path of resistance.
In a statement released by Hezbollah Media Relations, the party considered the strike as a "savage attack that carries out the Zionist entity's policy which aims to prevent any Arab and Muslim state from developing its technological and military capabilities," Almanar reported.
"As Hezbollah firmly condemns the new Zionist attack against Syria, it sees that the assault blatantly uncovers the reality of what's coming on in Syria since two years ago."
The party noted that the strike "discloses the criminal attempts aimed at negating Syria's role in the resistance path, in a bid to pass the chapters of the conspiracy against Damascus and our Arab and Muslim people."
Hezbollah urged the international community along with the Arab and Muslim countries to condemn the attack, but said "we were used to the silence of this community," in front of such attacks, "specially when the Zionist entity is the attacker."
"As Hezbollah voices solidarity with Syria, its leadership, army and people, its stresses the importance of realizing the gravity that Syria is being targeted," the statement said.
The party also considered the raid "an opportunity for some sides to review t