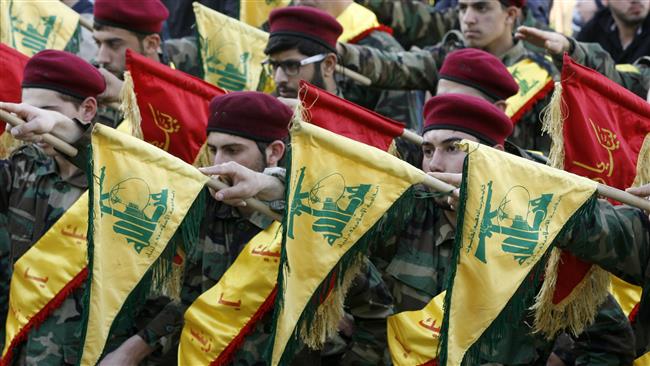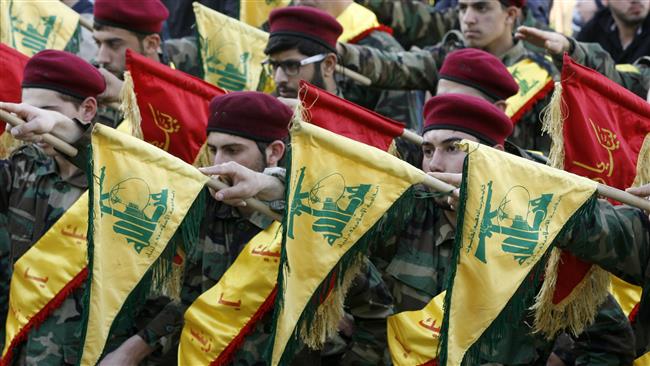 Lebanon's resistance movement, Hezbollah, has described the [Persian] Gulf Cooperation Council member states as "reckless and hostile" after the Arab body labeled the movement a terrorist organization.
The group's bloc in the Lebanese Parliament said on Thursday that it holds Saudi Arabia responsible for the [P]GCC decision.
On Wednesday, the six-nation Arab bloc issued a statement labeling Hezbollah a terrorist organization. The [P]GCC comprises Bahrain, Kuwait, Oman, Qatar, Saudi Arabia and the United Arab Emirates.
"The decision by the [P]GCC is reckless and hostile and is condemned. The Saudi regime bears responsibility for its issuing and for the consequences," Hezbollah said after its weekly meeting.
Meanwhile, the decision by the [P]GCC to blacklist Hezbollah has been met with opposition and criticism.
Algeria refused to classify the movement as a terrorist organization. Palestinian resistance movement, Islamic Jihad, also praised Hezbollah as a resistance movement which has a history in the struggle against the Zionist entity as well as in supporting the Palestinian cause. Iran, Syria and Yemen's Houthi Ansarullah movement have also slammed the move by the [P]GCC.
The move by the six-nation Arab bloc came days after Riyadh halted USD 4bn in aid to Lebanese security forces. The decision came following recent victories by the Syrian army, backed by Hezbollah fighters, against the Takfiri militants fighting to topple the Damascus government.
Hezbollah Secretary General Seyyed Hassan Nasrallah has said the Saudi regime seeks to instigate "strife" between Shias and Sunnis in the region, urging the Lebanese not to be intimidated by threats posed by Riyadh and Tel Aviv.