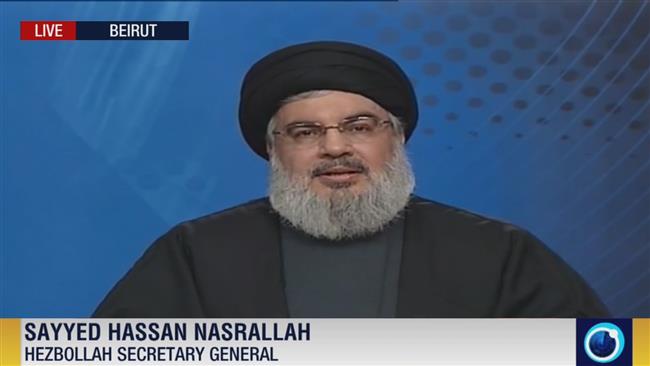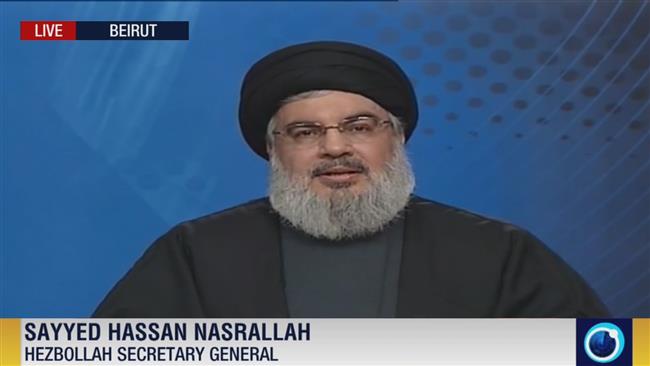 The secretary general of the Lebanese resistance movement Hezbollah, has categorically denied accusations that Iran is interfering in the internal affairs of Lebanon, adding that there is no evidence for the allegations.
Speaking during a live televised speech on Friday, Seyyed Hassan Nasrallah referred to the presidential vacuum in Lebanon said the Islamic Republic has always reiterated that only the Lebanese nation can make decisions about their country's fate.
"Iran has nothing to do with the [Lebanese] presidential issue and it has not and will not interfere in it," Nasrallah said.
He said Hezbollah has refrained from speculation on the issue in a bid to head off "overbidding, incitement and blackmail."
Lebanon's Parliament Speaker Nabih Berri on Thursday adjourned a presidential election session to February 8 due to a lack of quorum.
Hezbollah MPs and fellow parliamentarians from Michel Aoun's Change and Reform bloc have constantly been demanding an agreement beforehand with their March 14 rivals on a consensus candidate.
Nasrallah expressed satisfaction with pre-election procedures, saying, "We hope there will be commitment to the agreed mechanisms."
"We laud the positive approach of all the political forces and we thank Speaker Berri for his personal and intensified efforts," he said.
Lebanese Christian politician Samir Geagea has endorsed the candidacy of his rival Michel Aoun, in a major boost for Hezbollah-backed Aoun and his supporters in their bid to fill the power vacuum in the Arab country.
The endorsement could boost Aoun, the leader of the March 8 Alliance, in his attempt to fill the presidency that has been vacant for 20 months.
Since May 2014, when former President Michel Sleiman ended his time in office, Lebanon has been without a president. Aoun's Free Patriotic Movement and March 8 allies have boycotted the cabinet sessions over sharp differences regarding military and security appointments.
Nasrallah dismissed accusations that Hezbollah is looking for a "greater share in state institutions."
He said that Hezbollah "will abide by the Taef Accord", which ended Lebanon's civil war in 1989.
"But some parties resort to animosity and use all illegitimate means," he complained.
"Our relations with our allies are based on trust, honesty and mutual respect," said Nasrallah, adding, "We meet over common principles and this political camp does not have a sole leader."
Nasrallah also condemned Friday's attack on a mosque in the Saudi Shia-populated region of al-Ahasa, which left four people dead.
"We condemn the vicious attack at the hands of Takfiris in the Saudi region of al-Ahsaa and we extend condolences to the martyrs' families," he said.
He described the attack as a "dangerous incident" which underscores the need to deal with the "roots of terrorism" and boosting "security measures."