Lebanon
Hezbollah denounces Tripoli 'criminal attack'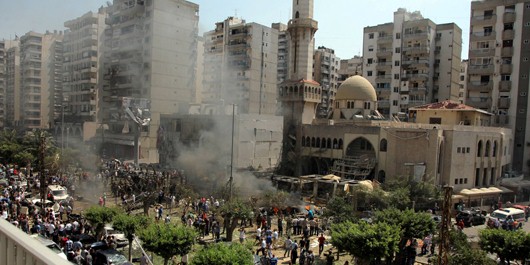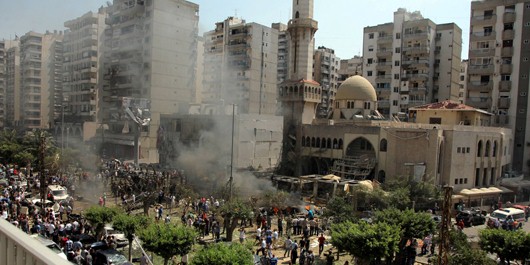 Hezbollah resistance movement has condemned deadly Friday attack in northern city of Tripoli saying that the attack was part of a criminal plot to ignite sedition in Lebanon.
Through a statement obtained by al-Alam, Hezbollah said there was a plot to pull Lebanon towards anarchy and destruction in line with plans of the Zionist enemy, and the recent blast was a part of it.
Hezbollah called for wisdom among Lebanese groups and political leaders and invited everyone to not to let rumors and slanders destroy the country.
Twenty seven were killed and 358 more were injured after two blasts hit Lebanese northern city of Tripoli on Friday.
The first blast occurred near the Taqwa Mosque at 1.30 p.m. where Salafist Sheikh Salem al-Rafei was delivering a sermon.
Minutes later a second blast rocked Maarad Street, near the Salam Mosque. The sermon delivered at that mosque was Salafist preacher Bilal Baroudi.
The blasts come as Israeli warplanes attacked Lebanon, pounding an area in southern Beirut early Friday.
Lebanese government strongly condemned the aggression and said it was going to file a report against Israel to the UN Security Council.
Lebanon has been witnessing security unrest in the past couple of months, which many Lebanese official blame them on Israel and its allies.
Israeli regime has been making provocative moves both inside Lebanon and along its borders, violating Lebanese air space and launching several attacks on its soil.