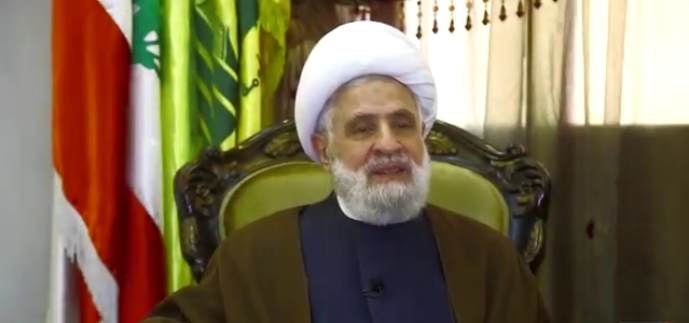 Hezbollah Secretary General Sayyed Hassan Nasrallah is fine and in good health, The Party's Deputy Chief, Sheikh Naim Qassem, told al-Ahed News.
In an interview that is to be published on Friday, Sheikh Qassem explained that Sayyed Nasrallah had been suffering in the past few days from an emergent medical condition due to which his eminence needed two to three days to return to his normal health situation.
Sheikh Qassem pointed out that it was better that Sayyed Nasrallah delivers the speech on May 25 although he was in need of few more days to recover in order to be present with his supporters and lovers who await his words during this important and sensitive period.
"Had not Sayyed Nasrallah delivered the speech on May 25, many questions would have been raised about the reality of his situation."
"The Secretary General is in good health, God willing," Sheikh Qassem reiterated.