Lebanon
Hezbollah discovers Nusra Front mass grave on border with Syria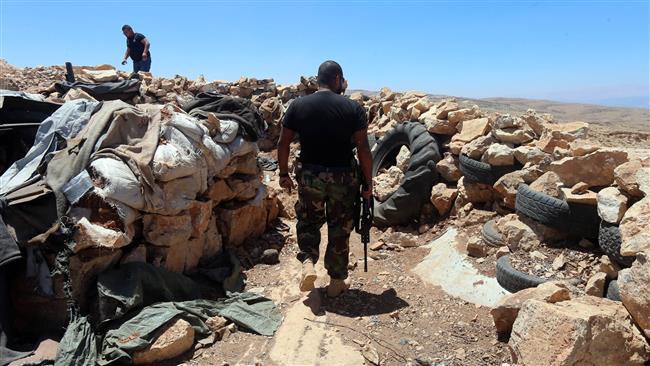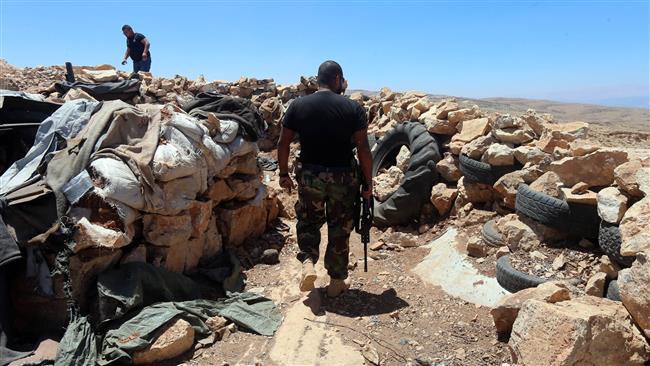 The Lebanese Hezbollah resistance movement says its fighters have found a mass grave containing the bodies of slain members of the Jabhat Fateh al-Sham – previously known as the Nusra Front – militant group.
The media bureau of Hezbollah announced on Thursday that resistance fighters had made the discovery on the outskirts of the northeastern border town of Arsal, located 124 kilometers northeast of the capital Beirut. It said the extremists had been killed during intense clashes with Hezbollah members over the past few days and that their bodies were buried by their fellow comrades.
The statement came as a ceasefire reportedly took effect on the Lebanese side of the border with Syria near Arsal.
Lebanon-based al-Manar television network and the Lebanese National News Agency (NNA) reported that the ceasefire took effect at 6:00 a.m. local time (0300 GMT) on Thursday, and halted fighting on all fronts in the Jurud Arsal area.
Under the deal, the remaining Fateh al-Sham terrorists will withdraw to Syria's militant-held northwestern province of Idlib.
Hezbollah launched a major push on July 21 to clear both sides of Lebanon's border with Syria from "armed terrorists."
In August 2014, the Jabhat Fateh al-Sham and Daesh terrorist groups overran Arsal, killing a number of Lebanese forces. They took 30 soldiers hostage, most of whom have been released.
Since then, Hezbollah and the Lebanese military have been defending Lebanon on the country's northeastern frontier against foreign-backed terrorist groups from neighboring Syria.
Hezbollah fighters have fended off several Daesh attacks inside Lebanon. They have also been providing assistance to Syrian army forces to counter the ongoing foreign-sponsored militancy.
The movement has accused Israel of supporting Takfiri terrorists operating in the Middle East.
Israel, which continues to occupy Lebanon's Shebaa Farms and Syria's Golan Heights, is widely reported to be offering medical help to Takfiri terrorists injured in Syria. In December 2015, British newspaper the Daily Mail said Israel had saved the lives of more than 2,000 Takfiri militants since 2013.