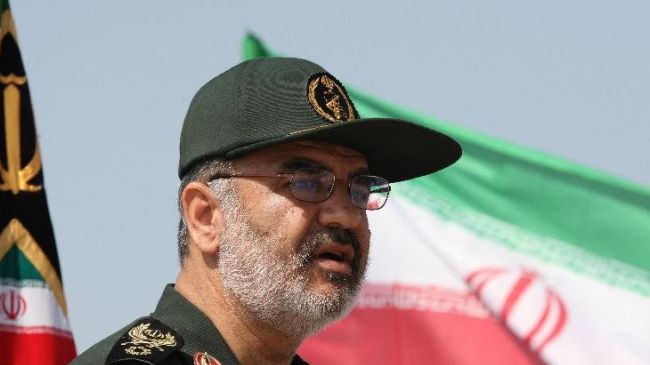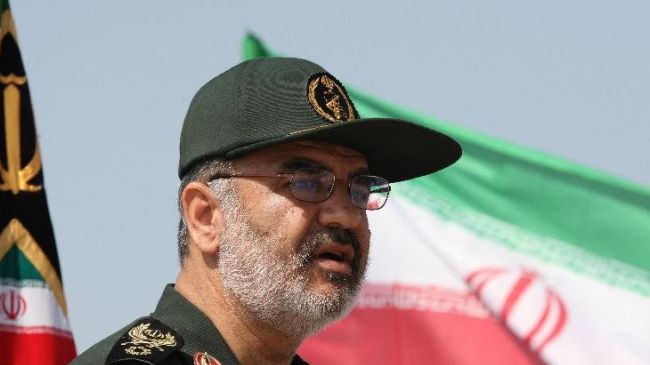 A senior Iranian military commander says Hezbollah's recent success in flying an Iranian-made drone over Israel has given Tehran the upper hand against Tel Aviv.
Israel had been engaged in a campaign of psychological warfare and a game of political bluff against the Islamic Revolution, Deputy Commander of Islamic Revolution Guards Corps (IRGC) Brigadier General Hossein Salami said Thursday.
"Following the infiltration of Hezbollah's drone into the [airspace of the] occupied lands, the Zionist regime came to the understanding that such psychological warfare has not yielded any result but instead led to the strengthening of the determination of its enemies and now the Islamic Revolution has the upper hand over the Zionist regime," he added.
He said that the Tel Aviv regime was feeble at the depth of its defense strategy and stressed "the regime's defense mechanisms are highly vulnerable to all-out strikes by Iran."
The top commander said that Iran was more prepared than any time in terms of military equipment and infrastructures and stressed that a strike against the Islamic Republic would speed up the Israeli regime's annihilation.
Hezbollah recently sent a radar-evading drone deep into the Israeli airspace.
The operation code-named Hussein Ayub saw Hezbollah's drone fly hundreds of kilometers into the Israeli airspace and getting very close to Dimona nuclear plant without being detected by advanced Israeli and US radars, Hezbollah Secretary General Nasrallah said during a televised speech late on Thursday.
On Sunday, Iran's Defense Minister Brigadier General Ahmad Vahidi confirmed that the radar-evading drone had been developed by Iran.
"Given the Zionist regime's frequent incursions into the Lebanese airspace, we see it as the natural right of Lebanon's Hezbollah to fly its drone above the Occupied Territories," he added.