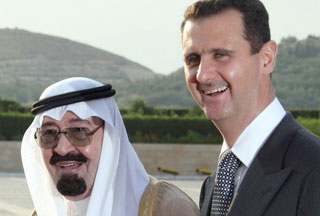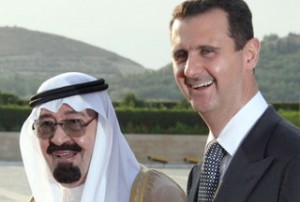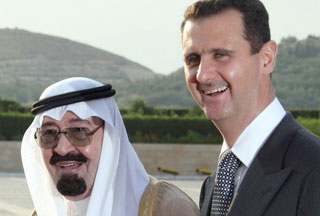 Hezbollah has lauded the Saudi-Syrian rapprochement, which laid special emphasis on unity as an important element for the Arab world.
In a statement released on Saturday, Lebanon's resistance movement underlined the importance of the move and expressed hope that it would help clear the atmosphere among Arabs and foster rapprochement.
The move would bring about new horizons of common action that serve the causes of Arabs and Muslims and reflect positively on the future of Lebanon, it added.
Hezbollah, meanwhile, described the Saudi-Syrian summit as one of 'exceptional importance' due to its positive effects on Arab causes at present, particularly in light of the massive challenges facing the Arab and Muslim world, such as the Israeli aggression against Lebanon and Palestine, and the escalating violation of the sanctity of the Al-Aqsa Mosque by Israel.
Moreover, the movement stated that the only practical approach to confront Israeli threats is to bolster elements of unity and Arab solidarity through supporting the peoples' rights and defending their land.
Saudi King Abdullah Bin Abdullaziz paid a two-day official visit to Damascus last week and held ground-breaking talks with Syrian President Bashar al-Assad in an attempt to open a new chapter in bilateral relations.
The two sides had severed ties following the assassination of former Lebanese Prime Minister Rafiq al-Hariri.
Hariri was assassinated on February 14, 2005, when explosives equivalent to around 1,000 kg (2,205 lb) of TNT were detonated as his motorcade drove past the St. George Hotel in the Lebanese capital, Beirut. Riyadh accused Syria of involvement in the terrorist act, while Damascus vehemently dismissed the unfounded allegations.