Lebanon
Hezbollah Holds Massive Funeral for Kuntar in Dahieh: 'Israel' to Pay Price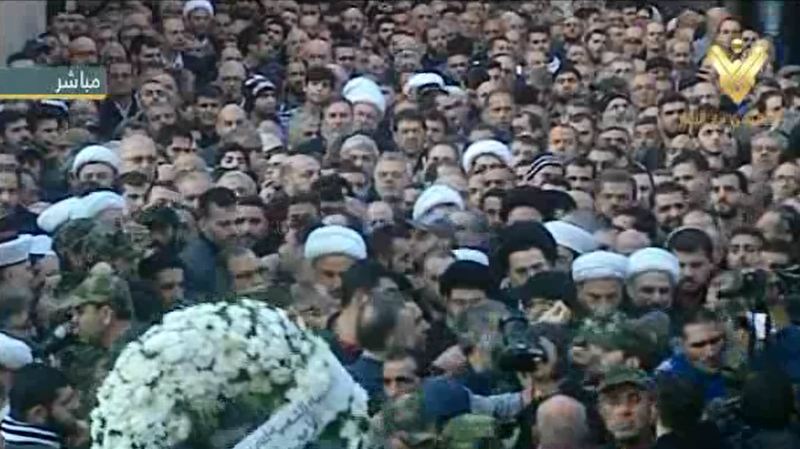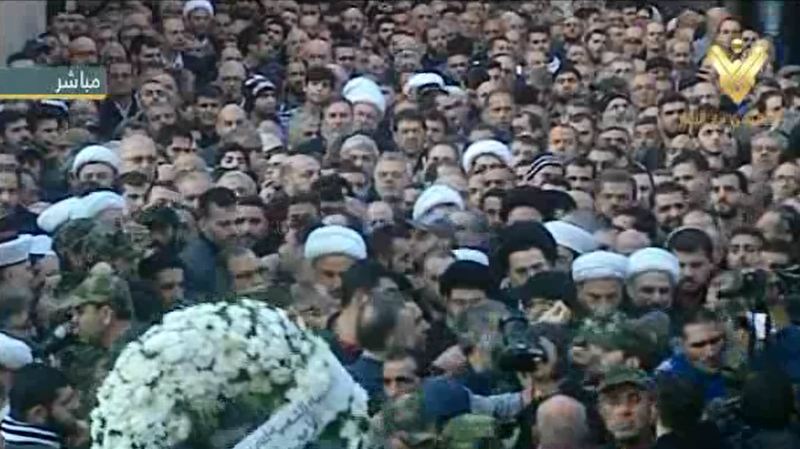 Hezbollah held on Monday a massive funeral for the Dean of the Liberated detainees in Israeli prisons martyr Samir Kuntar who embraced martyrdom in the Israeli air raid on Syria's city of Jaramana, in the southern suburb of Beirut.
The head of Hezbollah Executive Council, Sayyed Hashem Safieddine, led the funeral prayers shared by a number of the party's commanders and MPs at Hawraa Zainab Paradise in the area of Ghobiery where martyr Kuntar was laid to rest.
Sayyed Safieddine delivered a speech in which his eminence asserted that the Israeli enemy will pay the price of its crime, hailing the sublime traits that characterized martyr Samir Kuntar throughout his life in its various domains.
Israeli warplanes raided a residential building in the Syrian city of Jaramana late Saturday, killing martyr Kuntar.
Al-Manar sources said the Israeli warplanes struck the building with four long-range missiles, causing complete destruction of the building and partial damage to the surrounding structures.
Martyr Kuntar was detained by occupation forces in 1979, at the age of 16, for his involvement in a heroic operation against Zionists. He was released along with four other Lebanese prisoners in a 2008 swap deal with Hezbollah in exchange for the bodies of two Israeli soldiers killed during the 2006 war.