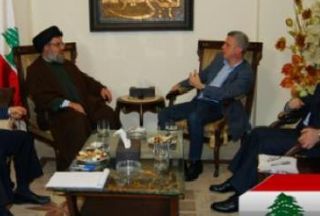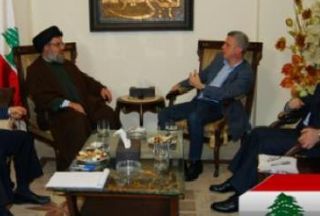 In a bid to promote unity among Lebanese political factions, leaders of the Hezbollah resistance movement and Marada Movement have agreed to work closely in the face of future challenges.
Hezbollah Secretary General Seyyed Hassan Nasrallah met with Marada Movement leader Suleiman Franjieh to discuss the latest political developments in the region and increasing cooperation between the two parties.
"There were identical points of view, the two sides stressed their deep ties and cooperation in facing future challenges," a statement issued by Hezbollah's media office said on Friday without disclosing the time and location of the meeting.
The two leaders also discussed the latest developments in the south, Israeli spy networks, the Special Tribunal for Lebanon and the condition of Palestinians in Lebanon.
The meeting came just a few days after the Hezbollah secretary general and the leader of the Free Patriotic Movement Michel Aoun agreed to continue cooperation to serve the country's national interests.