Lebanon
Middle East
Hezbollah Member: US Not Able to Bar Resistance Membership in Lebanese Cabinet
A senior member of Hezbollah underlined that the US plots to block resistance's partnership in the Lebanese cabinet will fail.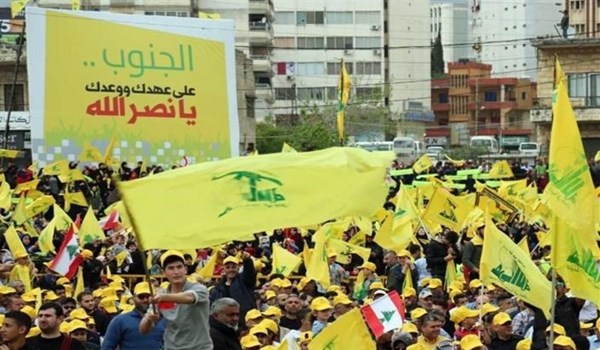 "The resistance stream will not be excluded from the Lebanese cabinet in line with the US goals," Mahmoud Qamati, the former minister of parliamentary affairs and a senior member of Hezbollah's political council, was quoted by the Arabic-language al-Ahd news website as saying.
He added that members of the parliament, including Hezbollah members, have been elected by the Lebanese people in a legal and legitimate election based on the constitution.
"The parliament is the representative of people," Qamati said.
The Lebanese Ministry of Foreign Affairs and Emigrants issued a statement last month had described Hezbollah resistance movement as an "inseparable part" of Lebanon.
"Lebanon stresses its right to resistance to liberate its land and defend its sovereignty," the ministry said, underlining that Hezbollah resistance movement is "an inseparable part" of Lebanon.