Lebanon
Hezbollah movement martyr commander buried in Lebanon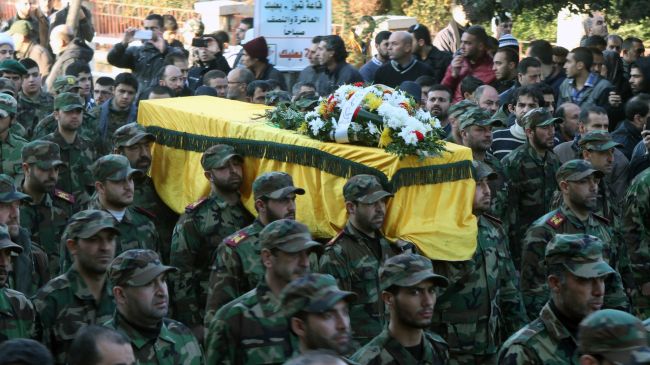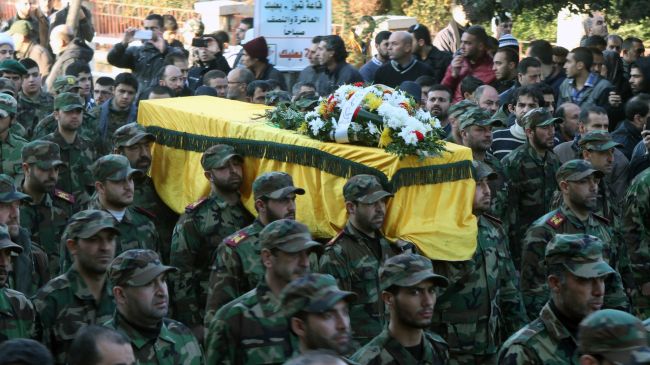 A commander of the Lebanese resistance movement Hezbollah has been buried in the country after being tortured and killed by foreign-backed militants in Syria.
Hussein Salah Habib, 30, was buried in the eastern town of Baalbek in the Bekaa valley on Wednesday, AFP reported.
Habib was held captive during the fight for liberation of the strategic town of Qusayr in early June.
"The battle today has only one significance, and that is the fight against Israel, and those who support its plans," said Hezbollah Deputy Secretary General Sheikh Naim Qassem after the Syrian army took full control of the key town.
Other members of the resistance movement were also present in Habib's funeral.
The commander's body, which had been missing for months since the Qusayr battle, was discovered nearly a week ago in the area of Tallet Mando, near the town.
"He was repatriated and DNA tests proved that it was indeed Hussein," a relative said, adding, "We were told that his body was buried under a mound of sand. He had been stabbed in several parts of his body and his face was disfigured."
The so-called Syrian Observatory for Human Rights says at least 262 members of the resistance movement have been killed during violence in Syria.
Syria has been gripped by deadly unrest since 2011. According to reports, the Western powers and their regional allies — especially Qatar, Saudi Arabia, and Turkey — are supporting the militants operating inside the country.
According to the United Nations, more than 100,000 people have been killed and millions displaced due to the turmoil that has gripped Syria for over two years.
The UN also says more than four million other Syrians will be forced out of their homes in 2014 by the escalating conflict in the country.