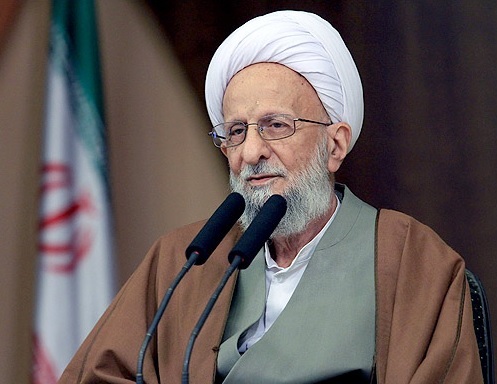 Hezbollah offered condolences over the demise of Ayatollah Mohammad Taqi Mesbah Yazdi, a member of Iran's Assembly of Experts.
In a statement issued on Saturday by the party's Media Relations Office, Hezbollah said the Muslim Ummah (nation) lost a great, loyal and devoted scholar, who spent his life in serving Islam and Islamic Revolution.
Hezbollah praised Ayatollah Yazdi for standing by all Resistance movements and oppressed people across the world, lauding his support to the Lebanese Resistance group.
"Our Resistance received special backing, love and prayers from Ayatollah Yazdi throughout long years."
Hezbollah offered condolences to Imam Mahdi (a.s.), Supreme Leader of the Islamic Revolution Imam Sayyed Ali Khmenei, Muslim seminaries, Muslim Umah and the top scholar's family, asking Allah to grant him highest place in paradise.
Ayatollah Yazdi, 86, died on Friday evening after being hospitalized since last week since his condition deteriorated.
The top scholar played a major role in the Islamic Revolution— led by late founder of the Islamic Republic Imam Khomeini — that overthrew the US-backed Pahlavi regime in 1979.
Following the Islamic Revolution, Ayatollah Mesbah Yazdi first founded Baqir-ul-Uloom Institute and then Imam Khomeini Education and Research Institute in the city of Qom, which he headed for the rest of his life.
The cleric, a philosopher and political theorist, was a member of the Society of Seminary Teachers of Qom.
He also served as a member of the Assembly of Experts — the body responsible for electing and monitoring the performance of the Leader — and the Supreme Council of Cultural Revolution.
Source: Al-Manar English Website