Lebanon
Hezbollah Official Meets Watkins, Stresses Stability in South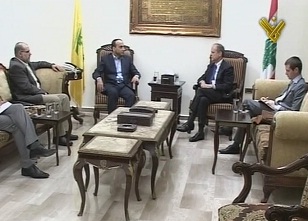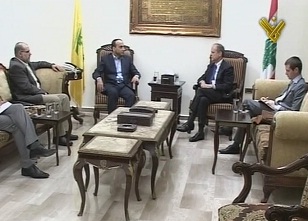 Hezbollah International Relations Official Ammar Al-Moussawi discussed the latest local and regional developments with UN Deputy Special Coordinator for Lebanon Robert Watkins.
After a meeting held between the two parts, Al-Moussawi stressed the Lebanese army's authority and its duty to preserve the security and stability in the South in cooperation with the UNIFIL.
Al-Moussawi further emphasized that Hezbollah rejects any action that would affect internal stability, especially in the South; and indicated that the latest briefing on resolution 1701 that the UN Secretary-General presented to the Security Council did not reflect the real situation in the South, especially on the constant israeli violations level.
In parallel, the Hezbollah official condemned the latest israeli violation by planting spy devices in the Lebanese villages of Deir Kifa and Srifa.
He assured that these violations aim at damaging regional security and stability.