Iran
Hezbollah Official: Washington Experiencing Failure in Sanctions, Soft War against Iran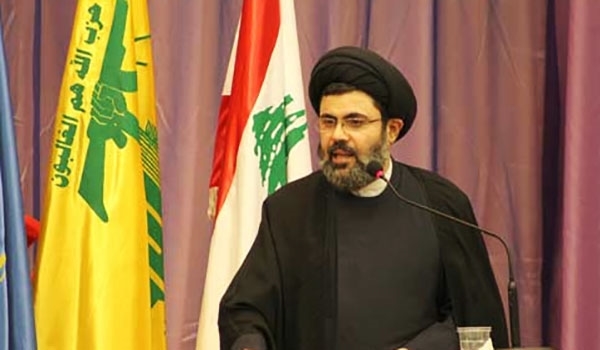 Head of Hezbollah resistance group's Executive Council Sayed Hashem Safieddin underlined failure of all plots hatched by Washington and its allies, including sanctions, against Iran.
"All US policies against Iran have failed since 40 years ago and all illusions have faded away and now we should ask what has remained for the Americans," Safieddin was quoted by the Arabic-language al-Ahd news website as saying on Monday.
He noted that the US options against Tehran are limited to the only two possible instruments of sanctions and soft war.
"The US failure in its sanctions policy has started as they have failed to force Iran to step back even an iota from its rights," Safieddin said.
He added that Washington now has pinned hope on the soft war against Iran and the resistance front by means of mainstream and social media.
Washington's unilateral sanctions against Tehran began in November 2018, five months after US President Donald Trump withdrew from an international deal on Iran's nuclear program.
In September, Governor of Iran's Central Bank (CBI) Abdolnaser Hemmati said that Tehran's policies had fruited result and the country was enjoying a stable economy 16 months after US President Donald Trump unilaterally withdrew Washington from the nuclear deal and later imposed tough sanctions against the Islamic Republic.
Hemmati said that as a result of the proper policies that the CBI adopted in monetary and foreign currency fields, the situation of the country's economy was returning to normal despite being under the most unprecedented sanctions.
"Thanks God, we are witnessing the return of stability to the country's economy, the basis of which is the stability of the foreign currency market which has witnessed a gradual decline in the prices in the recent months," the CBI governor said.
Hemmati also said that the inflation rate was losing momentum as a result of the declining prices in the forex market.
He further described liquidity management and helping the production sector as two major goals of the CBI, adding that the 5.6% increase in the present of industrial companies on the exchange market showed a gradual improvement in producing industrial products.