Lebanon
Hezbollah ready to safeguard Lebanon national unity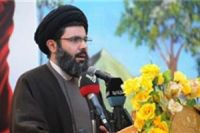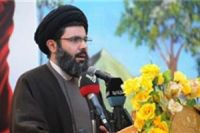 A senior Lebanese Hezbollah official, Seyed Hashem Safi Ed-Din, has warned against the current dangerous conditions in Lebanon, while once again announcing the preparedness of the Islamic resistance to protect and safeguard Lebanon's national unity and army.
According to Fars news agency, Lebanon's Hezbollah resolutely continues to defend and protect Lebanon's territorial integrity. Hezbollah has once again urged the political currents in Lebanon to unite and to defend the Lebanese nation, irrespective of the hatched conspiracies, and has announced its readiness to hold talks in a bid to solidify domestic convergence in Lebanon.
Lebanon, across its borders with Syria, and a number of its northern regions, has witnessed the infiltration and activity of operatives of terrorist outfits, such as Al-Nusra Front. Hezbollah Secretary General, Seyyed Hassan Nasrollah, in his keynote speech on the first day of the Holy Month of Moharam, revealed that a major seditious plot was hatched for northern Lebanese regions and the Lebanese city of Tripoli.
The Lebanese army and Hezbollah are currently carrying out operations against terrorists in eastern and northern Lebanon.