Lebanon
Hezbollah says mission accomplished in Arsal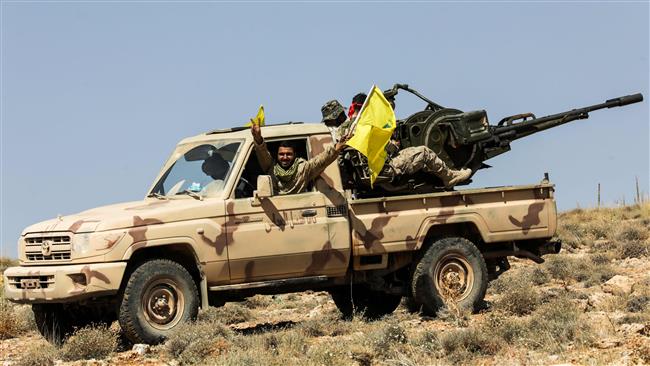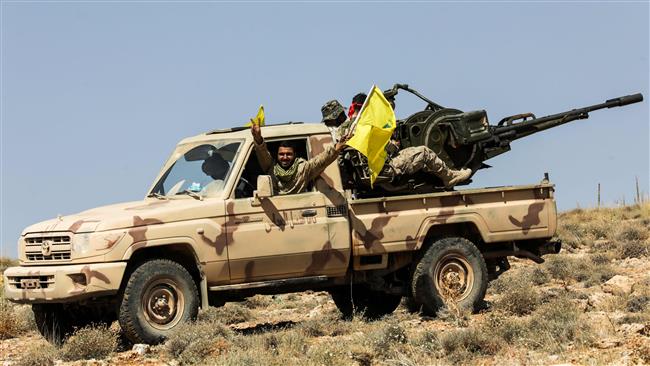 Hezbollah says it has concluded a military offensive against Takfiri terrorists on the outskirts of Arsal after dislodging the militants from the northeastern Lebanese town on the Syrian border.
Commanders of the resistance movement on Saturday led a media tour of areas captured from Jabhat Fatah al-Sham – the militant group formerly known as the Nusra Front.
Hezbollah launched a week-long assault on the outskirts of both Arsal and the adjacent town of Flita in Syria on July 21, seizing land in the rugged, mountainous area and killing about 150 terrorists.
"We accomplished the main target of the operations by expelling the Nusra Front from the Qalamoun mountains and the outskirts of Arsal," Hezbollah's War media center quoted a commander as saying.
Arsal's countryside and Qalamoun had turned into havens for the al-Qaeda offshoot. The offensive was part of a series of battles Hezbollah has fought, starting in Homs' Qusair and continuing into Qalamoun in 2014, before heading to the Anti-Lebanon Mountains and the Qalamoun mountains in 2015.
"We detonated more than one car bomb and we found numerous metal workshops manufacturing bombs and mortars, with tons of explosive material in the workshops," the Hezbollah commander noted.
The group said its fighters managed to infiltrate behind enemy frontiers and attack militants from unexpected positions. "We fought the enemy face to face, from close range," the commander said.
The resistance movement has been fighting alongside Syrian government forces since 2013.
On Saturday, Hezbollah's Deputy Secretary General Sheikh Naim Qassem reiterated the movement's assertion that its contribution to the Syrian operations was meant to deter the terror threat facing Lebanon.
"If we did not fight in Syria, we would have had to fight in every house we have and in every village and city in Lebanon," Qassem said.
"We went to Syria to fight in the backyard before [the militant threat] reached the house, and to stop its advance," he said, adding that the Lebanese resistance movement and its allies had managed to defeat extremists and their supporters.