Syria
Hezbollah, Syrian Army Clashes with Terrorists in NW Damascus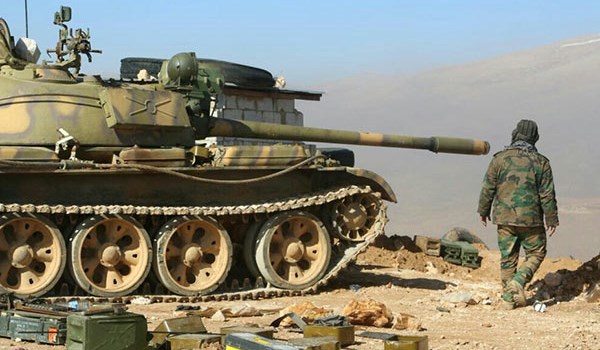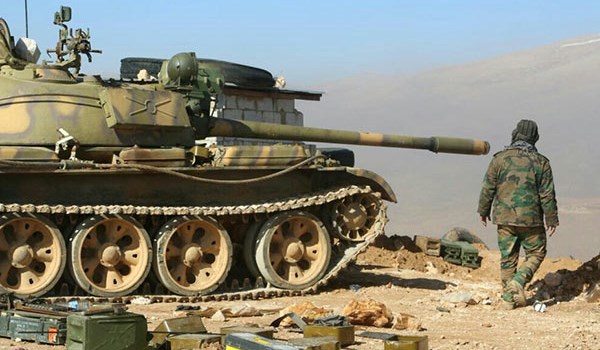 The Lebanese Hezbollah Resistance Movement and the Syrian Army troops fended off a heavy offensive of the Al-Nusra Front (also known as Fatah al-Sham Front or the Levant Liberation Board) in a town in Northwestern Damascus, killing a number of terrorists, including a commander.
Scores of Al-Nusra terrorists, including a field commander, were killed and many more were wounded in a failed attack on Syrian army position in Flitah town, Southwest of Wadi al-Oveini in Western Al-Qalamoun and East of Arsal mountain.
Hezbollah's artillery and missile units also hit the terrorists' positions in Wadi al-Khail and Wadi al-Dab in Arsal mountain.
After Hezbollah's offensive, the Lebanese army also launched an artillery attack on the Al-Nusra positions in Arsal region as well.
Also, the Syrian army forces engaged in fierce clashes with Al-Nusra in a region between the districts of Jobar and al-Qaboun on Tuesday and seized control of al-Mar river that is behind al-Abbaseen region.
Well-informed sources said that over 800 Al-Nusra terrorists were killed in the battle with the army soldiers in Jobar and al-Qaboun.
The sources added that the army made use of advanced arms and missiles in the battle against the terrorists in Jobar and al-Qaboun.