Syria
Hezbollah, Syrian Army Detonate Tunnel for Terrorists in Zabadani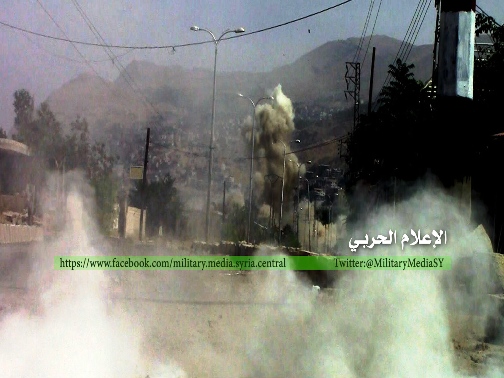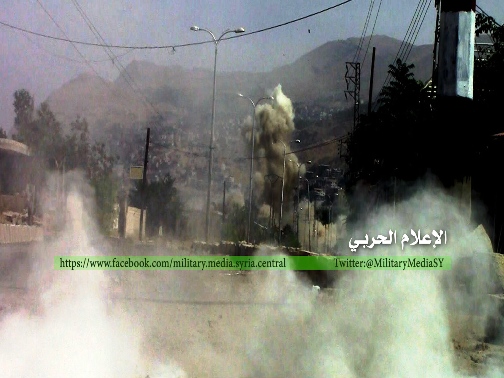 Hezbollah fighters and the Syrian army forces detonated on Monday a tunnel between the region of Madaya and its plain adjacent to the plain area of Zabadani city on the border with Lebanon.
The 500-meter long tunnel was built by the takfiri armed terrorists operating in the city and its environs.
Sources told Al-Manar TV that the tunnel was used by terrorist operatives to smuggle weapons and supplies. It is linked to a building located near the main road west of Madaya.
Last week, Hezbollah and Syrian troops discovered a tunnel that was used for the same purpose by the takfiris to link Zabadani city to its plain area.
Discovering the terrorists' tunnels cuts off the road to provide them with weapons or gunmen.
The Islamic Resistance and the Syrian army launched a military operation in the Zabadani city bordering Lebanon, to drive terrorist groups out of the area.