Saudi Arabia
Lebanon
Middle East
Hezbollah to Zionist Saudi Regime: We'll Pluck Out Eyes Threatening Lebanon
Head of Hezbollah Executive Council, Sayyed Hashem Safieddine, stressed that Hezbollah will remain defending Lebanon's dignity, warning the Saudi royals against threatening the country.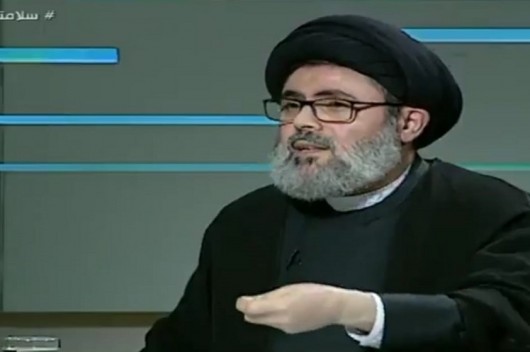 We will pluck out the eyes threatening Lebanon, Sayyed Safieddine said.
In response to Saudi FM remarks about Hezbollah domination on Lebanon's political decision-making system, his eminence indicated that were Hezbollah ruling Lebanon, the nation would be totally different
Sayyed Safieddine added that the Saudi regime is trying to stifle all the political voices in Lebanon that would oppose its move of normalizing ties with the Israeli enemy by launching the ongoing diplomatic campaign against the Lebanese information minister George Kordahi.
Saudi has decided to cut the diplomatic ties with Lebanon under the pretext of old remarks made by the minister Kordahi about KSA war on Yemen. UAE, Bahrain and Kuwait followed the same path, escalating the diplomatic attack on Lebanon.