Lebanon
Middle East
Saudi Arabia
Hezbollah Warns of Saudi Arabia's Intention to Dominate Lebanon's Political Structure
Hezbollah Deputy Secretary General Sheikh Naim Qassem warned that Saudi Arabia intends to dominate the Lebanese political structure.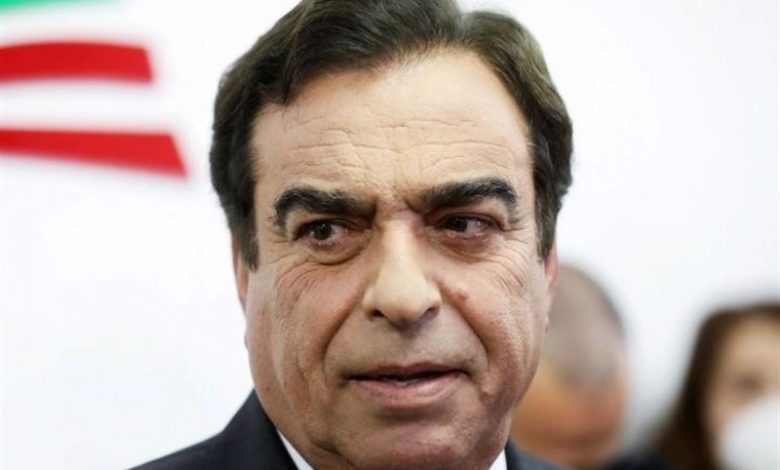 Reacting to the resignation of Lebanese Information Minister George Kordahi, whose criticism of the Saudi-led military campaign against people of Yemeni sparked a weeks-long dispute and diplomatic crisis between the Arab countries, Sheikh Naim Qassem in a televised interview criticized Saudi Arabia for interfering in his country's political affairs and urged the Arab Kingdome to "look at Lebanon as an independent state".
"Saudi Arabia wants to dominate the Lebanese political structure," he said adding that former Saudi ambassador to Lebanon Abdul Aziz al-Khoja explicitly stated that his country had spent about $ 72 billion on Lebanon since 1990 and had not achieved anything.
Regarding the situation in Lebanon, Sheikh Qassem said that Hezbollah wants the government to continue its work and convene a meeting, adding that there are still issues that need to be addressed.
He stressed that Hezbollah has allies who were directly targeted by Tarek al-Bitar, a Lebanese judge and the head of Beirut's criminal court, who is the second judge to lead the investigation of the 2020 Beirut Port explosion, and that targeting them was a clear political move.
Hezbollah's deputy secretary general said that the Lebanese Forces Party, led by Samir Geagea, had committed the crime in Beirut's al-Tayouna district and intended to incite the country to sedition in order to prepare for a civil war in Lebanon; But the resistance and patience of Hezbollah and the Amal movement thwarted that.
On Friday, George Kordahi officially resigned as Lebanese Information Minister.
The resigned information minister also condemned an "intentional and indiscriminate campaign" against him by several Lebanese political leaders and media outlets which, he said, had skewed his comments, saying: "Because of this attacks, the requests for my resignation and the boycott of Lebanon by the countries of the (Persian) Gulf Cooperation Council (P)GCC) began."
Yemen's Houthi Ansarullah Movement's Spokesperson and head of the Yemeni National Salvation Government's negotiating team, Mohammed Abdul Salam, reacting to Kordahi's move strongly blasted Arab countries who are also behind a military campaign against Yemen, in a post on his Twitter account and said: "The aggressors (against Yemen) stupidly oppressed George Kordahi, and Saudi Arabia, by its very nature, went so far as to vainly showing hostility towards all of Lebanon and therefore was despised, while this Lebanese minister with his nationalist and patriotic stance, was seen (in the eyes) of his people as a great person."
Many observers believe that the resignation of George Kordahi will not change Saudi Arabia's behavior towards Lebanon, as Riyadh has problems with the Lebanese government's principles as well as Hezbollah's presence in the country.
Two months before Najib Mikati's cabinet was elected, Kordahi criticized the Saudi war in Yemen, calling it futile and saying that Yemeni Ansarullah forces, like Hezbollah, were defending their country and sovereignty. The remarks led to a political crisis between Saudi Arabia and Lebanon.
Kordahi was in office for less than three months, appointed as part of Mikati's government tasked with steadying Lebanon's spiralling economic collapse.
Several Persian Gulf countries reacted swiftly to Kordahi's comments. Saudi Arabia, the UAE, Kuwait and Bahrain recalled their envoys from Beirut, and banished Lebanese ambassadors. Bahrain and the UAE also called on their citizens to leave Lebanon.
Saudi Arabia, meanwhile, banned all Lebanese imports into the kingdom, further escalating an indefinite ban on all Lebanese produce and agricultural products imposed in April.