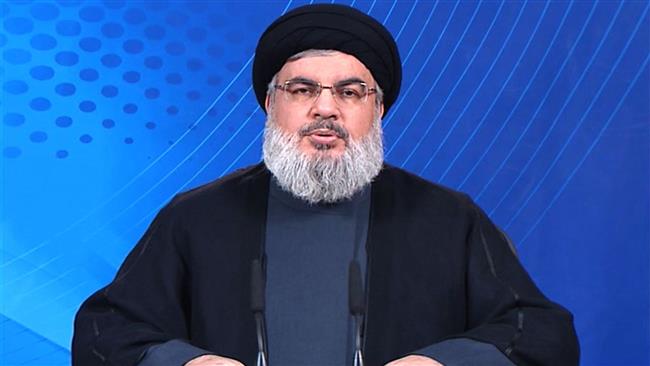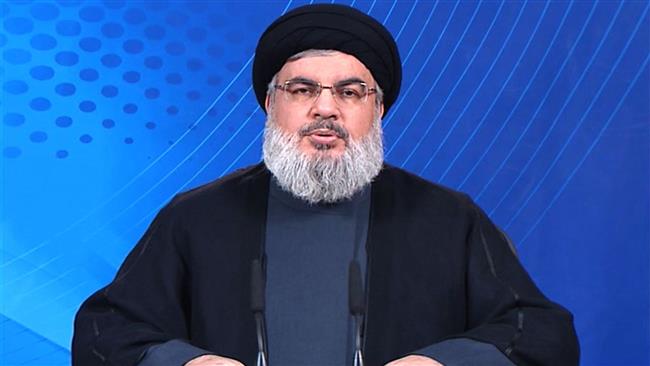 The Lebanese resistance movement, Hezbollah, says it will not leave Israel's assassination of its high-ranking member Samir Qantar unanswered.
Hezbollah Secretary General Sayyed Hassan Nasrallah made the remarks during a televised broadcast on Monday, following Qantar's funeral in the capital Beirut.
"We reserve the right to respond to this assassination at the time and place of our choosing. Those of us in Hezbollah will exercise that right," the Hezbollah leader said.
"We have no doubt or question that Israel is the one which assassinated Samir Qantar, its planes fired precise missiles on an apartment (he was in)," Nasrallah said.
Earlier on Monday, thousands of people attended Qantar's funeral procession, during which senior Hezbollah official Hashem Safieddine also said that Tel Aviv will be held accountable for Qantar's death.
"If the Israelis think by killing Samir Qantar they have closed an account then they are very mistaken because they know and will come to know that they have instead opened several more," Safieddine added.
Qantar was killed during the Israeli raid that targeted his home in the Syrian city of Jaramana near the capital Damascus early on Sunday.
He was released from an Israeli prison during a prisoner swap between Hezbollah and Israel in 2008 after serving 29 years in detention.
Shia Muslims  massacre in Nigeria
Nasrallah also condemned the international community's inaction concerning the recent massacre of Muslims in Nigeria and called on the Abuja government to release Shia leader Ibrahim al-Zakzaky and to take swift action and bring to justice those who committed the crime. Nigerian forces raided the house of Zakzaky, the head of the Islamic Movement of Nigeria, on December 13 and arrested him after reportedly killing individuals attempting to protect him, including one of the movement's senior leaders and its spokesman.