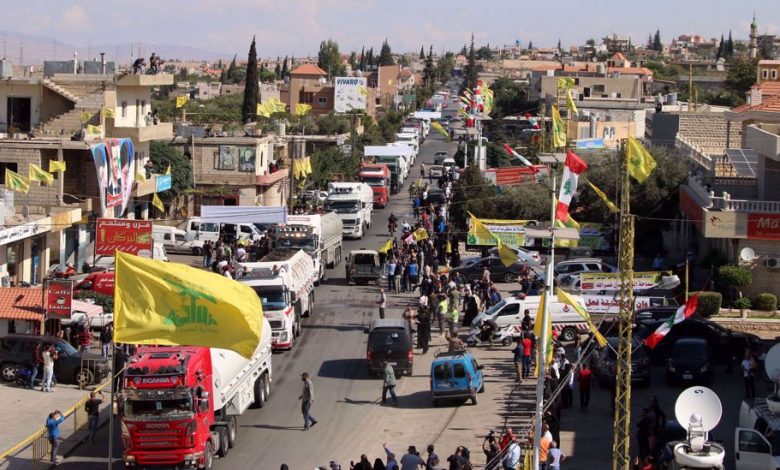 The deputy secretary general of Lebanese resistance movement Hezbollah says the group's import of Iranian fuel into Lebanon perplexed the US administration and its siege on Lebanon.
In an interview with al-Manar TV Channel on Friday, Sheikh Naim Qassem said the Iranian fuel shipments prompted Washington to approve the project of providing Lebanon with Egyptian gas and Jordanian electricity via Syria despite its sanctions against Damascus.
Sheikh Qassem stressed that Hezbollah will continue to import Iranian fuel as long as the US siege on Lebanon remains in place.
Earlier this month, energy ministers from Jordan, Syria, Lebanon and Egypt came together in the Jordanian capital, Amman, where they agreed that Lebanon, which is going through crippling fuel shortages, would import Egyptian gas and Jordanian electricity via Syria.
The United States, with the intention of countering what it calls Iranian influence in Lebanon, also supported the agreement, with US Ambassador to Beirut Dorothy Shea announcing that some of what are known as the Caesar Act sanctions against Syria could be amended to deal with the fuel transports.
The plan came weeks after Hezbollah Secretary General Sayyed Hassan Nasrallah announced the import of Iranian fuel to help Lebanon weather serious fuel shortages. The Iranian fuel shipments also pass through Syria.
The United States has imposed sanctions against Lebanon to pressure the country over the influence Hezbollah wields in its political and military sectors.
Early this month, the first ship arrived in Syria to be transferred to Lebanon via land. Hezbollah announced on Friday that the second ship has also arrived in Syria.