Asia-Pacific
High schoolers join university protest in Hong Kong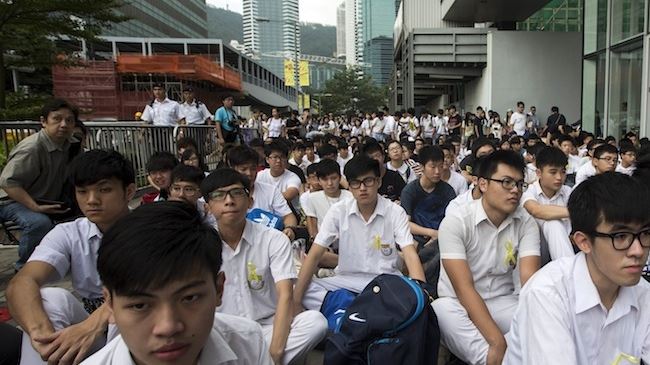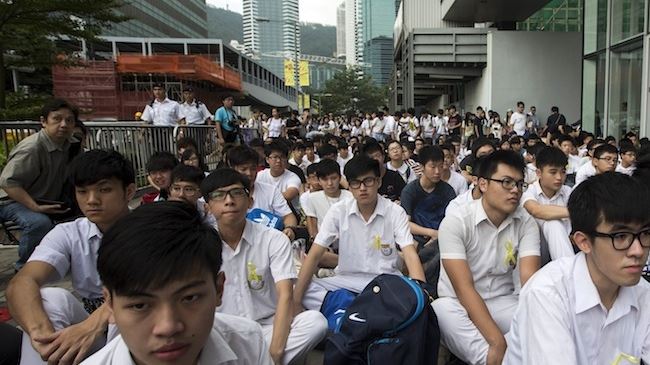 High school students in Hong Kong have joined university students in protest at a decision by China's National People's Congress (NPC) to restrict electoral reforms in the territory.
About 1,000 secondary school students gathered outside government offices on Friday, marking the fifth day of a week-long boycott campaign by university students for greater democracy.
Thousands of students from more than 20 universities along with 400 academics and non-teaching staff have boycotted classes since Monday, September 22, to protest the decision by the NPC.
The campaign came after Beijing decided to rule out open nominations for the city's next chief executive in 2017, forcing the voters to choose from a list of two or three candidates selected by a nominating committee.
Activists insisted that the region's citizens must be able to elect the chief executive. They believe the decision raises fears that candidates will be screened for loyalty to Beijing.
The boycott is being organized by groups such as the Hong Kong Federation of Students and Scholarism. The activist groups have warned that the protests would intensify if Chinese officials do not meet their demands.
China has said it will introduce universal suffrage for the city's 2017 election, but wants a committee to approve the candidates.
The election will be the first in which the chief executive is directly chosen by voters.
Hong Kong is a special administrative region of China. The financial hub has enjoyed substantial political autonomy since 1997, when its leadership returned to China after a century of British colonial rule.