Iraq
High turnout in Iraq polls severe blow to terrorists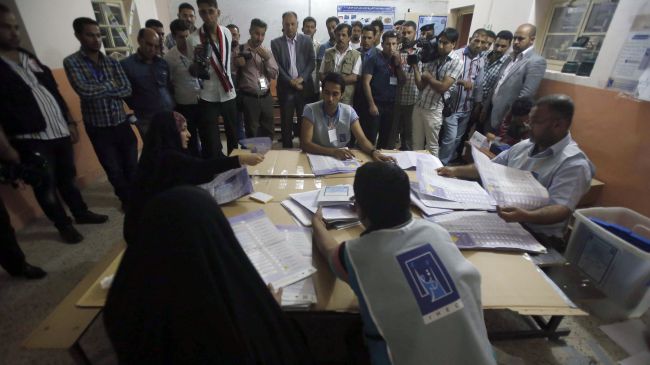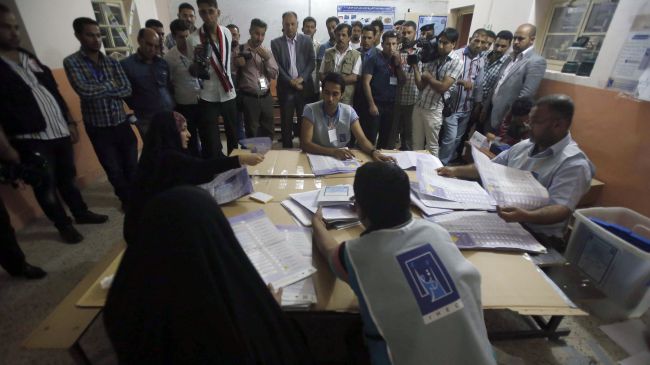 Iraqi Ambassador to Tehran Mohammed Majeed al-Sheikh says the high voter turnout in Iraq's recent parliamentary elections dealt a severe blow to the terrorists in the Arab country.
During a televised interview with the Islamic Republic of Iran Broadcasting (IRIB) on Thursday night, the Iraqi diplomat described Iraq's nationwide polls as highly significant.
On Wednesday, Iraq held parliamentary elections, its first nationwide polls since the US troops withdrew in 2011. Election Spokesman Safaa al-Moussawi said that the turnout from the elections was about 60 percent, with the Kurdish province of Irbil having the highest turnout with 90 percent.
The parliamentary vote was held despite threats by al-Qaeda-linked militants who had warned that they would ruin the election process. Several fatal attacks did occur as voters went to polling stations on Wednesday.
Al-Sheikh said that despite all the problems and the bomb attacks that hit the country, Iraqis took part in the elections and showed that they are against terrorism and proved that the terrorists have been defeated.
He described the 60-percent voter turnout in the elections as unprecedented, saying it indicates that the Iraqi people favor democracy and freedom.
The envoy said that the Iraqi people showed that power originates from them, adding that the vote of the people has paved the way for the establishment of freedom in Iraq.
Iraqi Prime Minister Nouri al-Maliki on Thursday also welcomed the high turnout, describing it as a "slap in the face of terrorism." Maliki said at a news conference in the capital, Baghdad, that the vote "defeated" al-Qaeda and its terrorist affiliate Islamic State of Iraq and the Levant