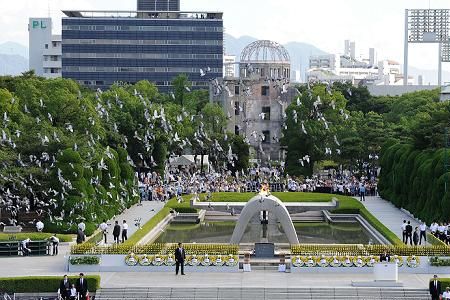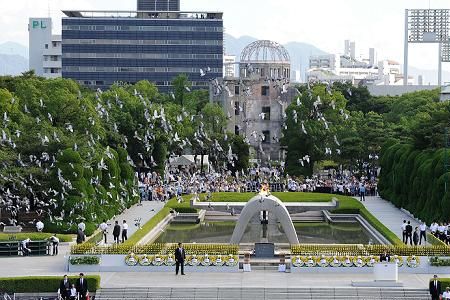 Representatives from a host of countries have attended a ceremony in Hiroshima to mark the 65th anniversary of the US atomic bombing of the city in World War II.
An unprecedented number of dignitaries from more than 70 nations attended the Friday ceremony at the city's Peace Memorial Park in the western Japanese city, Kyodo news agency reported.
John Roos, the US Ambassador to Japan, became the first American representative to attend. UN Secretary General Ban Ki-moon also became the first UN chief to participate in the annual ceremony. Britain and France also sent delegates for the first time.
Hiroshima Mayor Tadatoshi Akiba called on the Japanese government to discard the US "nuclear umbrella" and set nuclear disarmament high on its list of priorities.
He also urged Prime Minister Naoto Kan to bring into law the three non-nuclear principles against production, possession and introduction of nuclear weapons in Japan, and further assist the atomic bomb survivors.
The United States dropped an atomic bomb on Hiroshima August 6, 1945 as World War II was in its final stages.
An estimated 140,000 people died instantly in Hiroshima or succumbed to burns and radiation sickness soon after the attack and another 70,000 were injured.
Sixty-five years later, the United States still refuses to apologize.