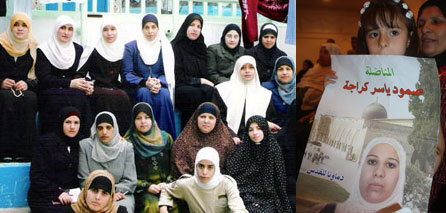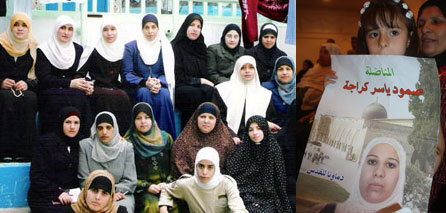 Hassan Karajeh of Safa, Ramallah, called on local and international human rights organizations to intervene in easing the suffering of his imprisoned 22-year-old sister, Sumoud Karajeh.
Sumoud, who has been held at the Damon prison since October, 2009, reportedly pounded her head against a wall in her cell because of the medical neglect practiced by the Israeli prisons authority (IPA).
She visited the prison's dentist to pull out two of her molars, but the dentist recklessly, or deliberately, broke her jaw in the operation, after which she underwent another operation to solve the problem which caused pain in her other teeth. She now lives in a state of severe pain without treatment.
Hassan says his sister has lost contact with her family after the IPA prohibited her from sending or receiving letters or accepting visits from her family, whose worries have increased after learning about her health status.