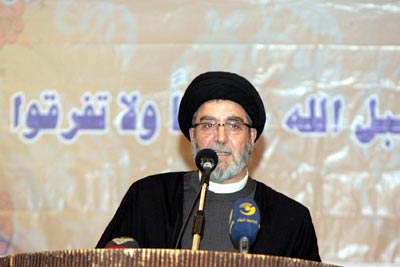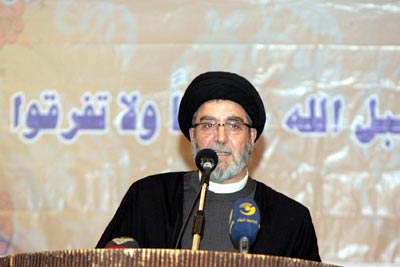 Hizbullah's Political Council held a dinner on Tuesday March 8th, 2010 to commemorate the anniversary of the birth of the Seal of Prophets Mohammad (pbuh) and to mark the end of Islamic Unity Week 2010.
The dinner took place at al-Saha Cultural Restaurant on Airport Boulevard bringing together political and religious figures from Lebanon and Palestine.
Chairman of the Board of Trustees at the Gathering of Islamic Scholars, Sheikh Ahmad Zein spoke on behalf of the guests, whereas Sayyed Ibrahim Amin al-Sayyed spoke on behalf of Hizbullah.