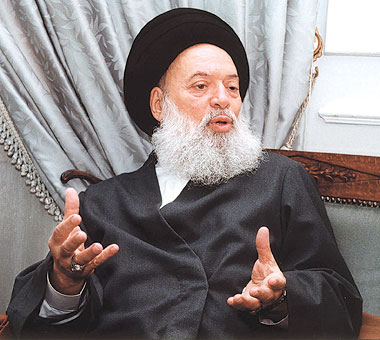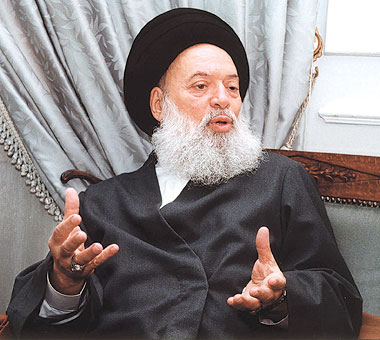 In the name of Allah, Most Gracious, Most Merciful
To Allah We belong, and to Him is our return.
We have came to know the sorrowful news that the great scholar of Islam, one of the most important, steadiest and deep rooted pillars of worldwide Islamic Revolution of Iran and blessed Islam Ayatollah el-Uzmâ Sayyed Mohammed Hussein Fadlullah (the mercy of Allah be upon him ) coming from the pure and innocent holly household of the Great Prophet Muhammed (peace be upon him) has returned to Allah possesor of every creature, the most merciful on July 4 ,2010/Hijri on 22 of Rajab 1431 at about 11 pm.
For this event that is completely sorrow for us we respectfully declare our condolence to the Leadership Authority which he was loyally devoted to with a great adoration and our Supreme Leader and glorious guide of the Muslim world and oppressed people Ayetullah el-Uzma Sayyed Imam Ali Khameneî, to all Islamic scholarship instutions, to the authorities of Glorious Islamic Revolution, to all prominent initiators of Hezbollahi movement especially in Iraq and Lebanon, to the Islamic community and our helpless brothers all over the world.
July 4,2010
Hizbullah HAKVERDİ(Hilmi KOCAASLAN)
Malatya/TÜRKİYE