Europe
'Hollande least popular leader in 32 yrs'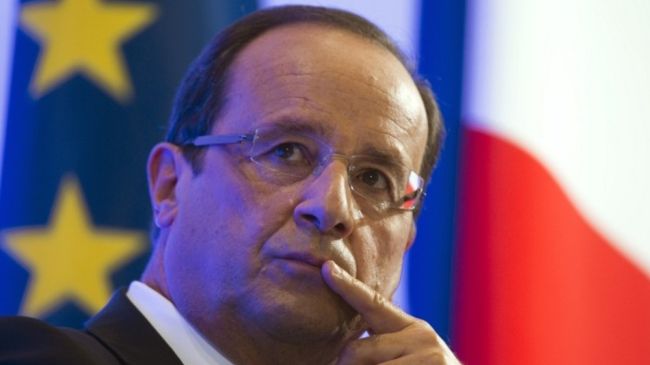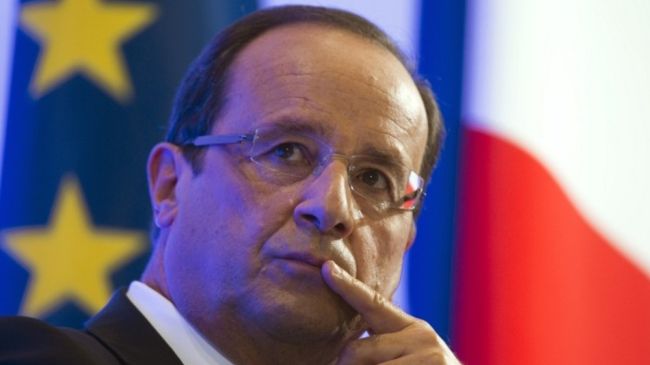 High unemployment and a stagnant economy are taking their toll on the French president's popularity as a new opinion poll indicates that Francois Hollande is the least popular French president since 1981.
According to the TNS Sofres poll for the Le Figaro magazine, published on Thursday, Hollande's rating dropped by five points to 30 percent in February amid a deep recession, industrial layoffs and high joblessness in Europe's second-largest economy.
The poll, which asked whether the French people had confidence in Hollande to solve the country's hardships, covered 1,000 respondents from February 21 to 25.
"Until now, the Elysee (Presidential) Palace could congratulate itself by saying that those who voted for the president remained loyal. That's now over," the monthly survey said.
This comes as, Hollande had previously criticized the austerity plans implemented by former President Nicolas Sarkozy's government, saying austerity could no longer be the only option for Europe, and pledged to bring growth and prosperity back to the continent.
The French unemployment rate has increased since President Francois Hollande took office in May 2012, despite his promises to create 100,000 new jobs per year.
In December 2012, government official unemployment figures showed that 3.13 million people were registered in the country's jobless program in November, a rise of 29,300 compared to October.
Meanwhile, fresh data released on February 26, showed that jobless claims climbed to 3.17 million in January, which is the highest since July 1997.
Europe plunged into a financial crisis in early 2008. The worsening debt crisis has forced the EU governments to adopt harsh austerity measures and tough economic reforms.