Europe
Hollande popularity down to record 13 percent in August: Poll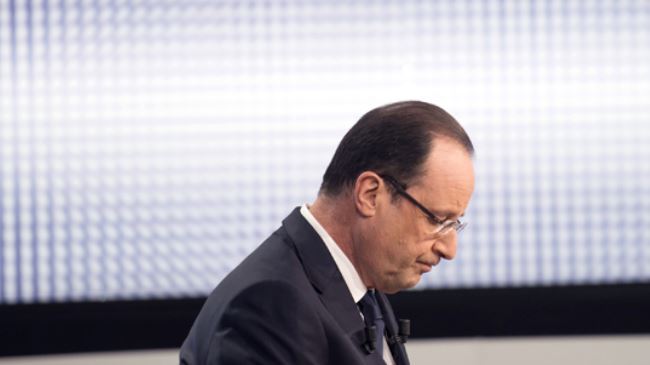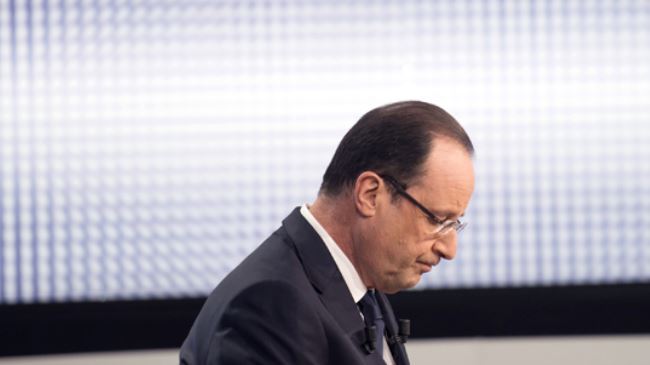 A recent poll shows that confidence in French President Francois Hollande has nosedived to a record low of 13 percent following an emergency reshuffle of the Paris administration.
According to a new survey by the polling firm TNS-Sofres published on Thursday, support for the French leader reached 13 percent in August, down by five percent from the previous month.
The poll, carried out between August 28 and September 1, was based on face-to-face interviews with 1,000 people.
The survey results were released amid public outcry in France against the Hollande government's failure to deal with economic woes and rising unemployment in the country.
The poll was conducted days after Hollande dissolved the government on August 25 and asked Prime Minister Manuel Valls to form a new cabinet after Economy Minister Arnaud Montebourg called for new economic policies.
Montebourg, who sparked the government's dissolution, said that acceptance of austerity has put France on the edge of economic, social and democratic collapse.
Meanwhile, the French premier's popularity also dramatically plummeted to 30 percent in August, down by 14 percent in two months. He was once the most popular figure in Holland's government with his approval rating standing at 50 percent.
In late May, another survey conducted by Le Figaro magazine also indicated that 97 percent of French voters are against Hollande's candidacy in the 2017 presidential election.
Other polls have consistently shown that Hollande is the country's least popular president of modern times.
On August 27, official figures showed France's unemployment rate rose for the nine consecutive month in July, with 3,424,000 people out of work, despite Hollande's earlier pledge to bring down the rate.
France, Europe's second-biggest economy, is grappling with political and economic crises seen as the worst since Hollande took power more than two years ago.