Europe
'Hollande popularity hits record low'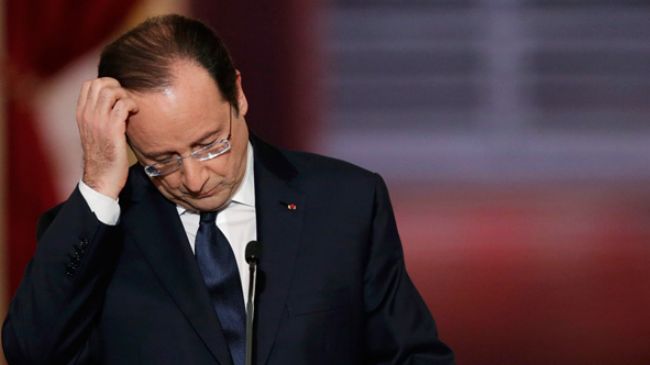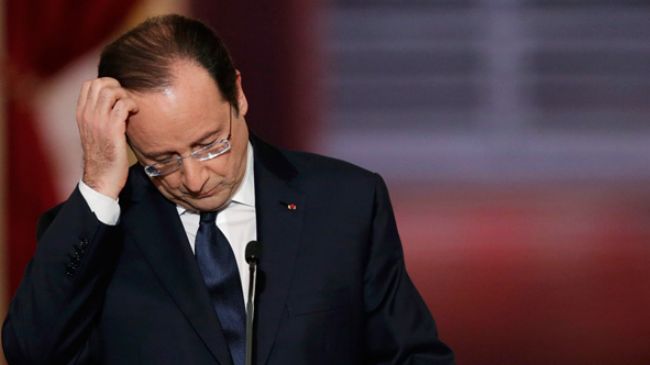 'Hollande popularity hits record low'
A new opinion poll in France shows 97 percent of voters are against President Francois Hollande's candidacy in the next presidential election.
The result of the poll, which was conducted by Le Figaro magazine, was published on Thursday, revealing that only three percent of voters would like to see Hollande as the Socialist party's candidate in the upcoming 2017 presidential election.
The reading was slightly less dire for Hollande among the party's supporters, with 15 percent of them backing him.
Hollande's extremely low popularity rating comes as the country's newly-appointed prime minister seems to be much more popular than him.
Twenty-six percent of those questioned and 40 percent of the party's supporters said they would back Manuel Valls to run for president in the 2017 election.
Other polls have consistently shown that Hollande is the country's least popular president of modern times.
The French president's misery reached its climax when it was revealed that he had an affair with actress Julie Gayet.
On January 10, the Closer magazine published a seven-page "special report" complete with implicating photographs of the 59-year-old president.
After the revelations, Hollande confirmed his separation from his partner of seven years, Valerie Trierweiler.
Jean-Francois Cope, leader of the center-right Union for a Popular Movement, deplored Hollande for exposing the presidential office to ridicule and questioned his judgment.
Another major source of Hollande's unpopularity is public anger over the high unemployment in the country, with over three million French people currently looking for work.
Since May 2012, when Hollande came to power, the total number of jobseekers in the eurozone's second-largest economy has soared by about 440,000.