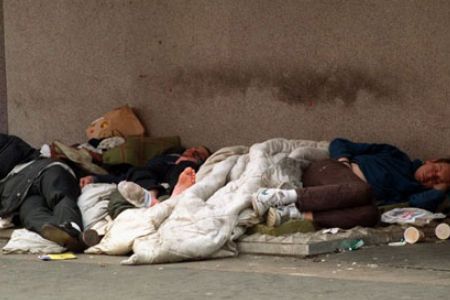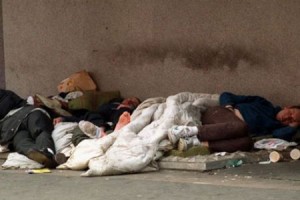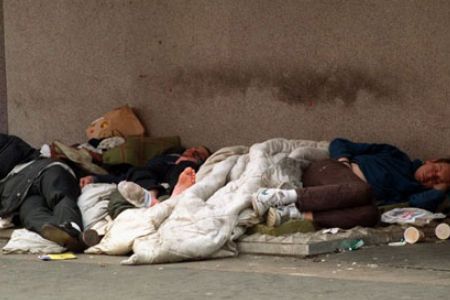 The number of British households considered as homeless by the country's councils has risen by 13% from January to September this year, compared with the same period in 2010.
A recent report by Homeless Link, an umbrella body representing and supporting more than 500 charities, revealed that the number of homeless people is growing as a direct result of the British government's austerity measures and soaring inflation.
"As a result of the recession, cuts and the high cost of living, the number of homeless people continues to rise … We are concerned that this trend will accelerate as the Government's changes to housing benefit bite," said Jacqui McCluskey, Director of Policy for Homeless Link.
Responding to the analysis, Shelter, Britain's prominent housing and homelessness charity, condemned the rise in the number of homeless households describing it as "heartbreaking."
"With someone facing losing their home every two minutes, the reality is this is a fate that could happen to any one of us. All it takes is one small thing, such as an illness or financial trouble, and things can soon spiral out of control," said Campbell Robb, Shelter's Chief Executive.
Furthermore, Robb depicted a gloomier picture for the future as he blamed the rise in the number of homeless people on "rising unemployment, increases in fuel bills and a continued squeeze on living costs."
As the British people are faced with growing unemployment, McCluskey maintained that losing job inevitably results in homelessness.