Syria
Homs: Army Launches Special Operations to Cut ISIL's Supply Routes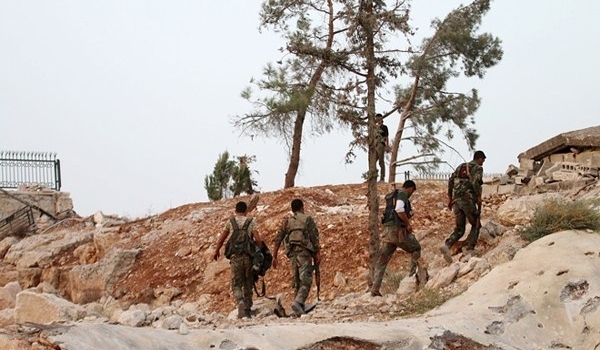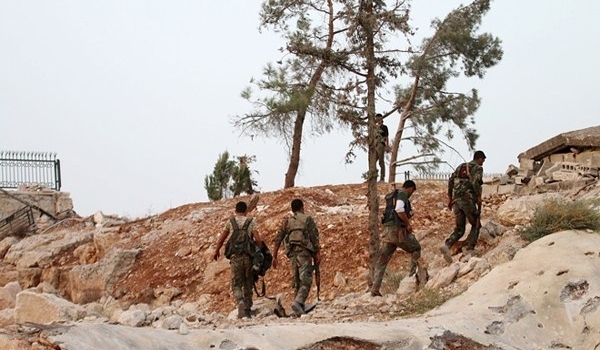 The Syrian army forces, supported by the Russian helicopters, have started special operations to retake control of al-Sukri district Southeast of Tadmur (Palmyra) in Central Syria and continued advance to reach Khanifis region.
A field source said that the Syrian army has seized back control of Sawame al-Haboub region East of Tadmur and Arak gas field and is now only a few hundred meters away from Khanifis power plant.
The source added that the Syrian army continues operations towards Toynan company in Eastern Tadmur to establish the biggest security ring around the city.
According to the reports, the Syrian army units' operations near Tadmur have started and they will cover two pivots; first from al-Sukri district towards Khanifis; and then towards al-Sukhnah city in the Eastern parts of Homs which hosts one of the most important ISIL training centers in the region.
A military source said that operations towards al-Sukhnah are carried out to cut the important supply routes, adding that by retaking control over al-Sukhnah, the ISIL terrorists' move through the old roads between Raqqa and Jordan and Iraq will be impossible.
He said that liberation of al-Sukhnah would pave the ground for the army and its allies' advance towards Deir Ezzur city from the Western side and meantime, the Syrian forces can reach al-Tabaqa region in Southern Raqqa through al-Sukhnah road.
Homs Governor General disclosed on Sunday that the Syrian army troops and popular forces are ready to strike ISIL's defense lines in Eastern Homs to cut off terrorists' communication lines from Deir Ezzur to Raqqa.
Talal Barazi said that fierce clashes are now underway between the pro-government forces and ISIL terrorists in Eastern Homs as army units are advancing towards al-Sukhnah region East of the ancient city of Palmyra.
He further added that the army soldiers and popular forces have engaged in heavy fighting with ISIL East of al-Sha'er gas field and to the East of the villages of Jubb al-Jarrah and al-Mas'oudiyeh.
"The Syrian army, backed up by the Syrian and Russian fighter jets, targeted important positions of terrorists in the regions of al-Houleh, Tal (hill) Dou and Tal Zahab in Northern Homs and also in areas East of al-Rastan town.
"The Syrian Army and its allies are preparing to storm al-Sukhnah to cut off the militants' supply road between Raqqa and Deir Ezzur," Barazi said.
"The Syrian army troops will have two options after capturing al-Sukhnah. They can move towards Raqqa in the North to capture the self-proclaimed capital of ISIL. In the meantime, the pro-government forces can storm ISIL positions in Deir Ezzur province in the East and lift the siege on Deir Ezzur city and also take control of the border with Iraq and cut off ISIL's movement in Iraq and Syria," Barazi underscored.