Syria
Homs: Syrian Army Fortifies Newly-Captured Positions at Border with Deir Ezzur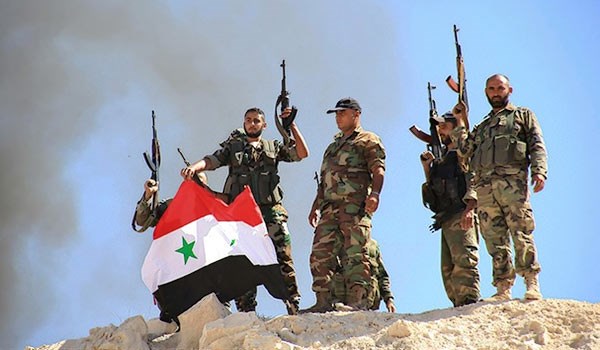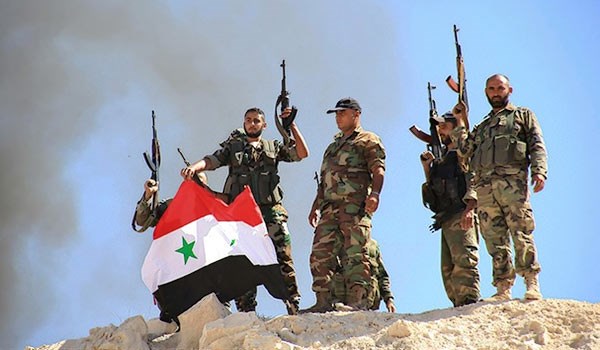 The Syrian Army troops fortified their positions along a highway connecting the town of al-Sukhnah in Eastern Homs to Deir Ezzur, while their allied popular forces continued to advance against ISIL in their push towards Deir Ezzur, a field source reported Wednesday.
The source said that the army troops have approached the border between the Homs and Deir Ezzur provinces and deployed at a distance 70km away from Brigade 137 base in the Southern outskirts of Deir Ezzur after their recent rapid advances along the al-Sukhnah-Deir Ezzur road.
The source further said that the army has captured several points East of Tal (hill) SyriaTel along the al-Sukhnah-Deir Ezzur highway.
The source went on to say that army's control over Mount Zahak al-Sharqi along the al-Sukhnah-Deir Ezzur highway has played a significant role in fortifying the newly-captured positions along the highway.
The army troops' further advance along the highway will take them to the first town in Deir Ezzur province, Kabajeb.
An Arab media outlet reported earlier today that the ISIL terrorist group has tightened security controls to stop the trend of its members' fleeing from the battlefield as the Syrian Army continues to advance against the terrorist group in the provinces of Homs, Hama and Raqqa in their push towards Deir Ezzur.
The Arabic-language al-Hadath news reported that ISIL has arrested 30 of its militants in the town of Albu Kamal in Southeastern Deir Ezzur on charges of fleeing the battlefield.
Al-Hadath further said that ISIL has set up more checkpoints in Albu Kamal after the recent advances of the army towards Deir Ezzur caused militants to escape the battlefront.
Al-Hadath also said that the army units engaged in fierce clashes with ISIL in Panorama region and managed to advance 600m against terrorists towards the al-Azm housings.