Syria
Homs: Syrian Army Wins Back Strategic Hilltops Near Qauryatayn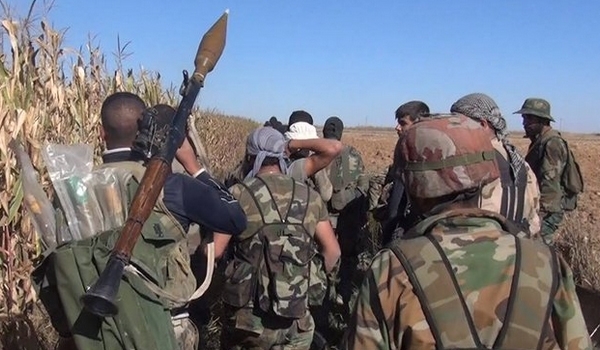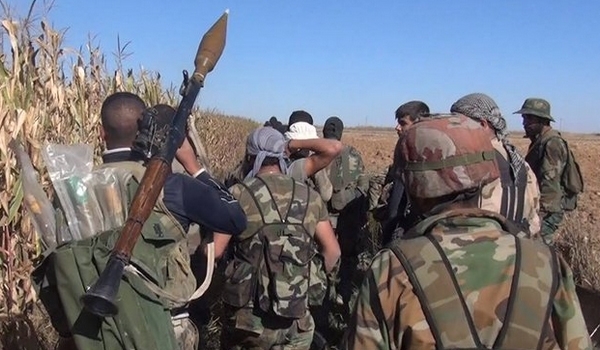 The Syrian army continued its advances in the province of Homs, and seized back more strategic regions along Mahasa-Quaryatayn road.
The Syrian troops won back all the hills overlooking Mahasa-Quaryatayn road in Homs province.
Meantime, the Russian air force pounded the military positions of the Takfiri terrorists in cities of Quaryatayn and Palmyra (Tadmur) as the Syrian army advanced into Al-Dawa regions in the Western parts of Palmyra.
Earlier today, the Syrian army and National Defense Forces pushed back the militant groups from more territories in the Northern part of Homs province and entered a strategic village following hours of fierce clashes.
"The Syrian army and the NDF broke through the defense lines of the militants in Deir al-Fardis village and entered this important village located inside the contested al-Houla Plains, the army said.
"Currently, fierce firefights are ongoing between the Syrian Armed Forces and the militants of Ahrar Al-Sham, al-Nusra Front and the Free Syrian Army (FSA); all of these clashes were reported inside of the village of Deir al-Fardis this morning," the army added.
The capture of al-Fardis in the al-Houla Plains is an important component of the Syrian Arab Army's primary military objective in the Homs province's Northern part because of its proximity to the militant stronghold of al-Rastan, which sits on the Southern bank of the Orontes River.
Sources said on Thursday that the Syrian warplanes intensified their air raids on ISIL positions in the Central Province of Homs, inflicting heavy losses on the terrorists.
The Syrian airstrikes destroyed positions and vehicles of ISIL terrorists near the ancient city of Palmyra in Homs.
ISIL terrorists also suffered heavy losses in airstrikes on their movements and positions in the East of al-Bayarat area.
The Syrian fighter jets also pounded ISIL targets in Quaryatayn city, East of Homs city.