Syria
Homs: The Tiger Forces Capture Well 105; NDF 25 Approaching Ar-Raqqa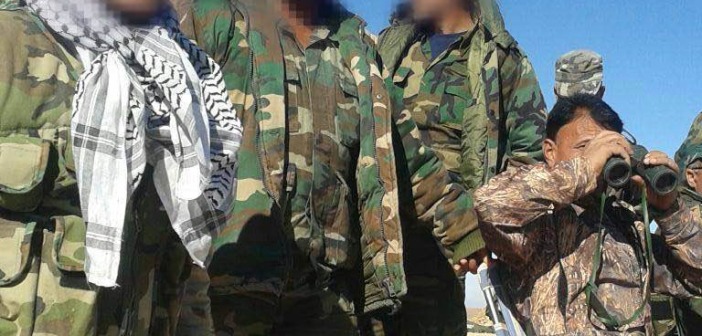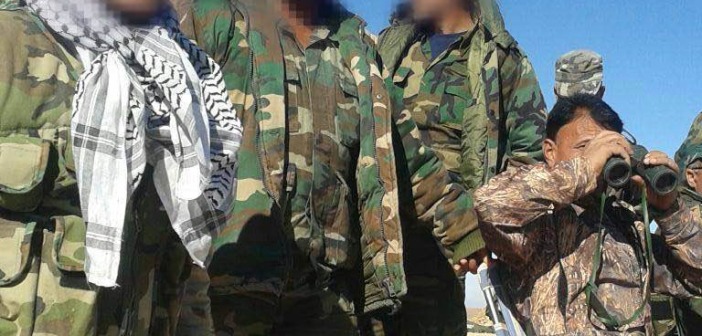 On Saturday morning, the Syrian Arab Army's Special Forces unit – the "Tiger Forces" (Al-Qawat Al-Nimr) – broke through the Islamic State of Iraq and Al-Sham's (ISIS) frontlines at Well 105 in Jabal Al-Sha'ar (Poet Mountains) and forced the latter to retreat north after their positions were overrun. The operation to capture this gas well began 2 weeks ago, following the Tiger Forces success at Well 107 and Tal SyriaTel; it was a bloody battle that resulted in a confirmed 77 ISIS militants killed and another 32 captured.
The Tiger Forces success was contingent on the assistance from the 18th Tank Division of the 3rd Infantry Brigade, who destroyed an ISIS barricade that was fortifying the militant positions from the Tiger Forces heavy artillery. Upon its destruction, the Tiger Forces stormed the area and delivered a powerful blow to the militants retreating north from the gas well.
With the capture of Well 105 at the Al-Sha'ar Gas Fields, the SAA now controls all of the strategic gas wells that were under ISIS control last month. The SAA's operation at Jabal Al-Sha'ar has been planned by the leader of the Tiger Forces, Colonel Suhail Al-Hassan, and the commander of the Desert Hawks (Al-Suqour Al-Sahra'a), Mohammad Jaber – their focus has been to protect the main supply route from Homs to the embattled soldiers at Deir Ezzor. As a result of this operation, the SAA has been able to combat ISIS' presence in the deserts of east Homs, while also forcing them to concentrate manpower to this front; thus, alleviating the other volatile fronts.
The SAA's success at Jabal Al-Sha'ar has paid dividends to the soldiers combatting ISIS in other provinces; specifically in the Al-Hasakah Governorate, where the National Defense Forces (NDF) and SAA's Special Forces contingents have quietly been on the offensive in the eastern and western part of the province. According to a military source, the NDF is now approximately 25 km from the Ar-Raqqa border after making recent gains on this front last week.