Syria
Homs Town Falling back in Syrian Hands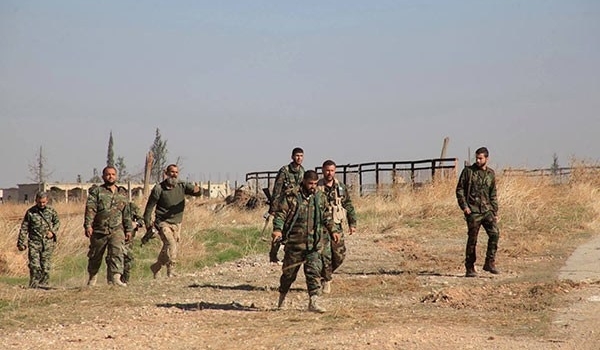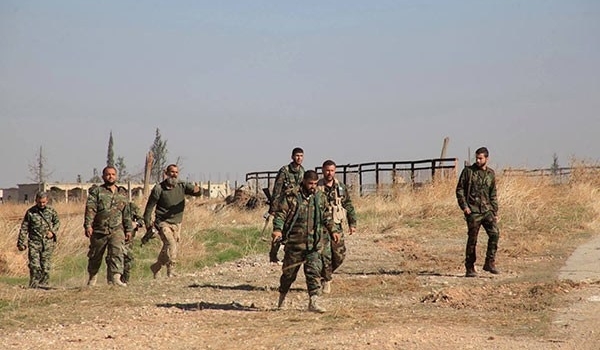 The Syrian army and National Defense Forces are rapidly advancing inside the strategic town of Maheen in Homs province hours after they entered the town on Thursday, locals said, adding that ISIL has sent hundreds of fresh troops to the town after sustaining a heavy defeat.
The Syrian forces also killed and injured a large number of Takfiri terrorists in the military operations.
Meanwhile, ISIL is determined to repel the Syrian forces assaults as reinforcements have allegedly arrived hours ago to help to push back the Syrian army and its allies.
Hundreds of ISIL terrorists escaped Maheen after the Syrian army and National Defense Forces entered the strategic town after weeks of fierce clashes with the Takfiri terrorists.
The Syrian forces began their wide-scale attack at the village of Hawareen after advancing from the recently captured village of Hadath.
The troops reportedly destroyed ISIL's positions at the Sadad-Hawareen checkpoint, and took full control over the checkpoint before advancing inside Hawareen village and finally regained full control over this small village that is located directly North of the Maheen Orchards.
The Syrian army has entered Maheen, retaking the Northern Orchards after a series of clashes with ISIL militants, a military source said.
On Tuesday, the Syrian army troops purged ISIL Takfiri militants from a strategic village in the Central Province of Homs.
The army regained full control of al-Hadath village in the Southeastern countryside of Homs, field sources said.
A large group of terrorists were killed and injured in the military operation.