Middle East
Syria
Homs: US, Allied Terrorists Blocking UN Plan to Evacuate Al-Rukban Refugee Camp
The US Army occupying troops and their allied militants have prevented the United Nations from implementing its program of evacuating Al-Rukban refugee camp and exit of civilians from the region, a senior Syrian official said.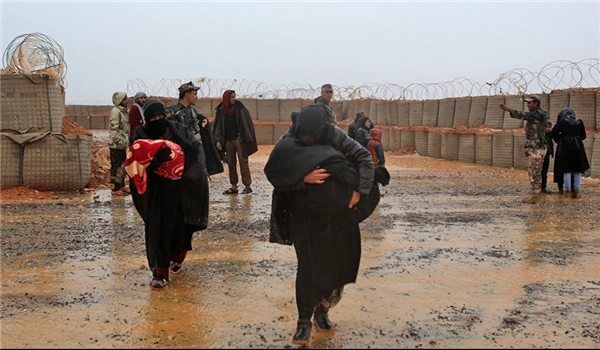 "Two groups of refugees, comprising 2,500 civilians, were planned to exit al-Rukban refugee camp in al-Tanf region of Homs province within the framework of a UN plan, but the US Army and its allied militants blocked their passage," the Arabic-language al-Watan newspaper quoted Advisor of Syria's National Peace Plan Ahmad Monir Mohammad as saying on Monday.
He noted that the US Army uses the civilians as human shield for launching its attacks on the Syrian Army.
A sum of 10,000 civilians are willing to exit al-Rukban refugee camp and move towards the regions and towns in safe areas under the Syrian Army's control.
The head of Russia's Coordinating Office for Return of Syrian Refugees has said that according to the UN Coordinating Plan for exit of the remaining refugees of al-Rukban Camp several groups of civilians comprising some 3,000-3,500 people are scheduled to leave the refugee camp within 30 days.