China
Hong Kong protest leaders threaten to cancel government talks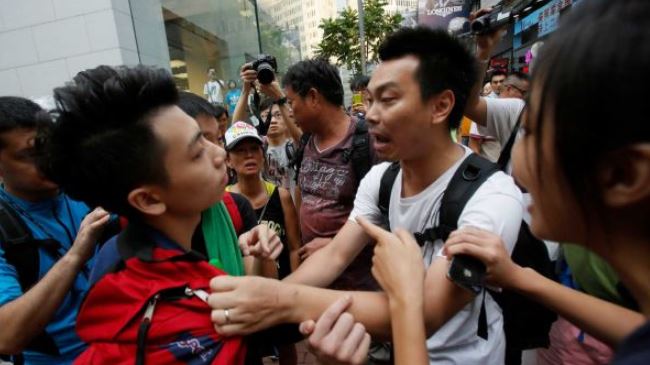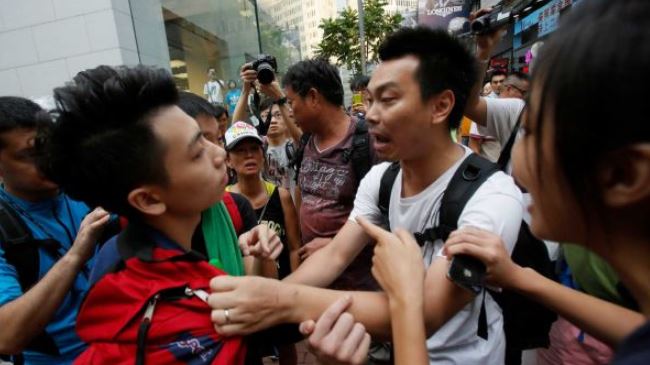 Leaders of anti-election law protesters in Hong Kong have pledged to walk away from talks with the local government unless "organized attacks" on demonstrators are brought to an end.
The groups leading the demonstrations in the Chinese financial hub issued a statement late on Friday, noting that if the government "does not immediately prevent the organized attacks on supporters of the Occupy movement, the students will call off dialogue on political reform with the government."
The warning came as clashes broke out between crowds of anti-election law protesters and pro-Beijing demonstrators in one of Hong Kong's busiest shopping districts, Mong Kok.
Police formed cordons and escorted some of the protesters away as hundreds of onlookers chanted, "Pack up!" and "Go home!"
Early on Friday, the Hong Kong Federation of Students (HKFS), one of the groups organizing demonstrations in Hong Kong, said protest leaders would meet Chief Secretary for Administration Carrie Lam.
The group however renewed calls for Chief Executive Leung Chun-ying to step down.
On Thursday, Leung rejected the demand by demonstrators to resign but said his administration is ready to hold talks with the protesters.
The unrest in Hong Kong was triggered after China refused to allow open nominations for the city's next chief executive in 2017, forcing the voters to choose from a list of two or three candidates selected by a nominating committee.
China has said it will introduce universal suffrage for the city's 2017 election but wants a committee to approve the candidates.
Hong Kong is a special administrative region of China. The financial hub has enjoyed substantial political autonomy since 1997, when its leadership returned to China after about a century of British colonial rule.