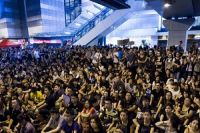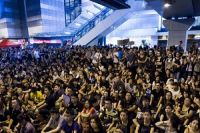 Hong Kong protest leaders have threatened to step up their action unless the region's chief executive resigns by the end of Thursday.
According to Press TV, the anti-election law protest leaders said Wednesday that if Hong Kong Chief Executive Leung Chun-ying does not step down by the deadline they would escalate their movement.
Student leaders of the protest said they would occupy several important government buildings, if their demands are not met.
The unrest was triggered after China refused to allow open nominations for the region's next chief executive in 2017, forcing the voters to choose from a list of two or three candidates selected by a nominating committee.