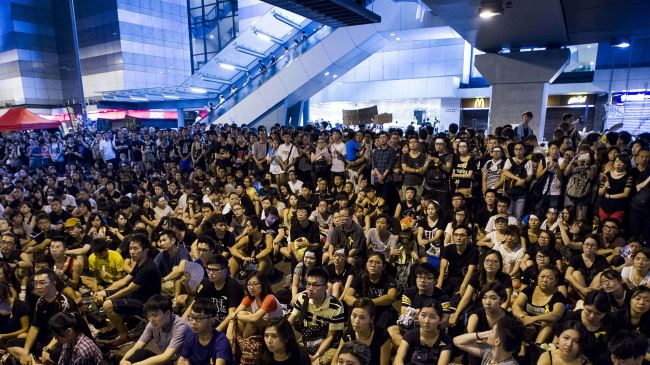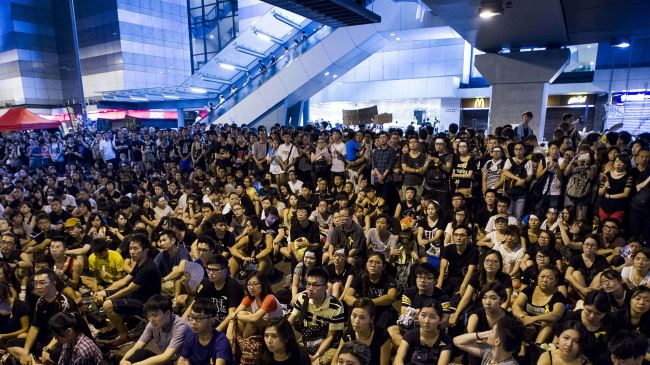 Hong Kong protest leaders have threatened to step up their action unless the region's chief executive resigns by the end of Thursday.
The anti-election law protest leaders said Wednesday that if Hong Kong Chief Executive Leung Chun-ying does not step down by the deadline they would escalate their movement.
Student leaders of the protest said they would occupy several important government buildings, if their demands are not met.
Chan Kin-man, the co-founder of the so-called "Occupy Central" movement, has ruled out any talks with Leung, demanding that the chief executive leave his post for the sake of Hong Kong.
Leung is under mounting criticism for failing to engage with protesters.
On Tuesday, Leung called on protesters to immediately end their demonstrations. The protesters have in recent days occupied parts of the city, including the central financial district. Earlier this week, clashes erupted between riot police and protesters.
The unrest was triggered after China refused to allow open nominations for the region's next chief executive in 2017, forcing the voters to choose from a list of two or three candidates selected by a nominating committee.
Hong Kong is a special administrative region of China. The financial hub has enjoyed substantial political autonomy since 1997, when its leadership returned to China after about a century of British colonial rule.