China
Hong Kong protests 'doomed to fail'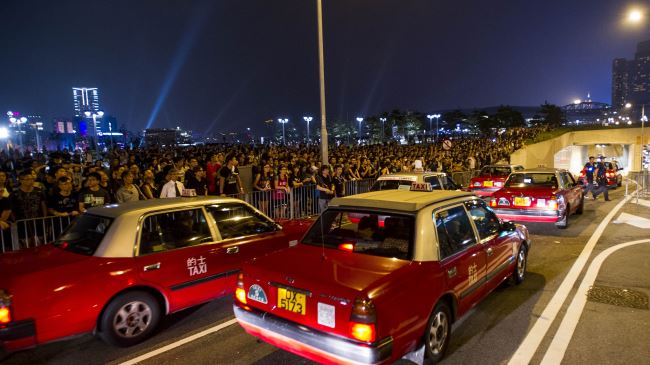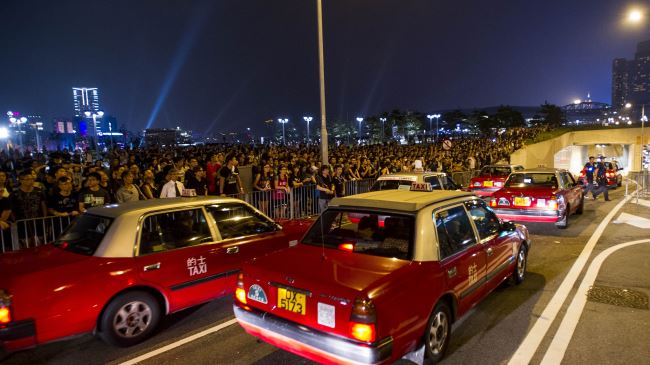 The official Chinese newspaper the People's Daily says the demonstrations being held in Hong Kong to demand more electoral freedom are "doomed to fail," as protesters agree to hold talks with the region's government authorities.
The protesters' demands are "neither legal nor reasonable," read an editorial in the People's Daily, AFP reported Friday.
The protests are "against legal principles, and doomed to fail," read the front-page piece, adding that "There is no room to make concessions on important principles" during expected talks between the protest leaders and Hong Kong's regional authorities.
The unrest in Hong Kong was triggered after China refused to allow open nominations for the city's next chief executive in 2017. The National People's Congress said in an August ruling that candidates have to be nominated by a committee.
The Chinese daily piece read, "Upholding the decision of the standing committee of the National People's Congress is the necessary decision, and the only decision."
China has said it will introduce universal suffrage for the city's 2017 election but has insisted that a committee must approve the candidates.
In reaction, protesters have demanded that Chief Executive Leung Chun-ying step down.
The protests have been gaining momentum in the recent past, with the protesters launching a campaign of occupying government buildings in Hong Kong. Despite their agreement to hold talks, the occupy protesters have said they would maintain their "occupying actions" if their demands are not met.
Hong Kong is a special administrative region of China. The financial hub has enjoyed substantial political autonomy since 1997, when its leadership returned to China after about a century of British colonial rule.