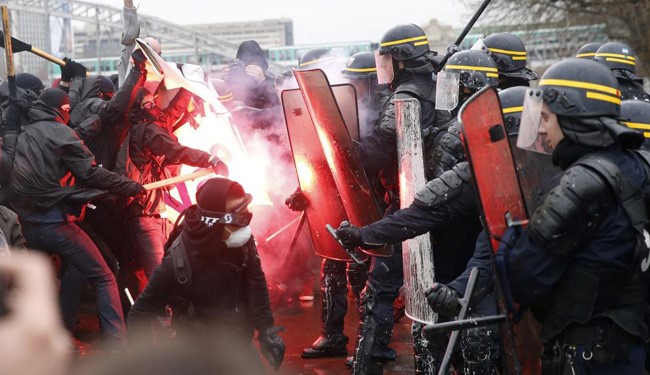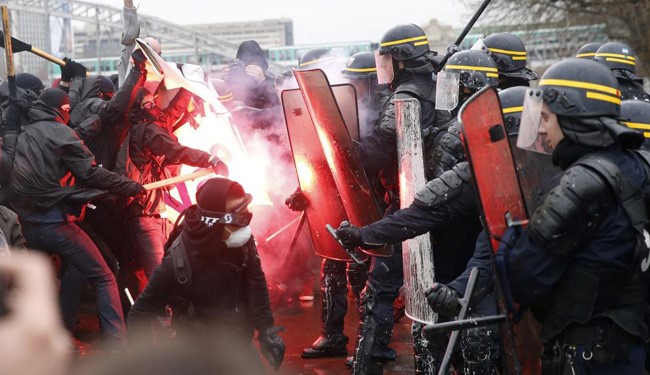 Protests over Labor Reforms Turn Violent across France
Police fired tear gas on protesters in Nantes on Tuesday, hours after the government decided to use special powers to push a hotly contested labor reform through the lower house of parliament without a vote.
Demonstrators across France want the government to abandon the reform, which extends working hours and makes layoffs easier in an effort to make the economy more globally competitive.
President Francois Hollande has faced months of fierce resistance to the bill from lawmakers, unions and students who accuse him of betraying his leftist base and eroding worker rights.
The decision to force passage of the bill by invoking article 49-3 of the constitution came after the government failed to find a compromise with legislators and convened an emergency cabinet meeting, AP reported.