Iran
Hostile stance on JCPOA exposed US lies about Iran: Qassemi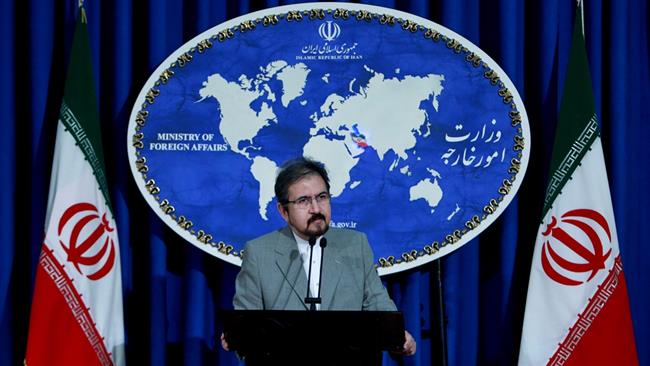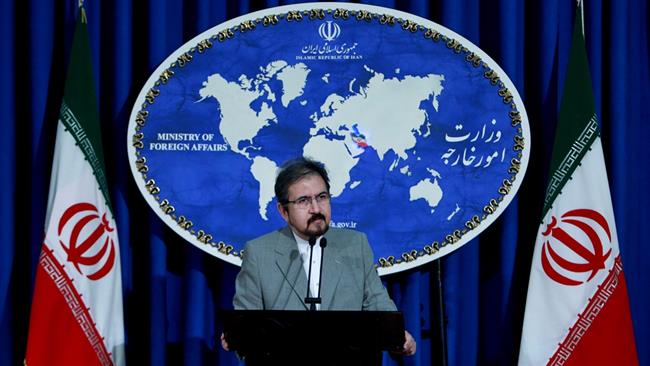 Iran has rejected the hostile accusations leveled by US Vice President Mike Pence against the Islamic Republic, saying Washington's stance on the 2015 multilateral nuclear deal exposed its lies about Tehran seeking nuclear weapons.
Pence had told the Israeli parliament on Monday that the nuclear deal with Iran was a "disaster," and that "the United States of America will no longer certify this ill-conceived agreement," which is officially called the Joint Comprehensive of Action (JCPOA).
The US official also accused the Iranian government of pursuing "a clandestine nuclear program," trying to "dominate the wider Arab world," and sowing chaos across the region.
In response, Iranian Foreign Ministry spokesman Bahram Qassemi gave a list of Washington's malicious and unfair measures against the Islamic Republic over the past decades ranging from support for the use of chemical attacks against civilians to the imposition of brutal sanctions against the nation.
Among Washington's belligerent anti-Iran moves, he said, was its backing for former Iraqi dictator Saddam Hussein in his eight-war against Iran in 1980s, during which he used chemical arms against people in some Iranian cities, as well as the downing in 1988 of an Iranian passenger jet by a guided-missile cruiser in the Persian Gulf waters.
Qassemi added that the US has, more recently, called Iranians a "terrorist nation" and been seeking to undermine the 2015 nuclear deal by evading its commitments and depriving the Iranian nation of the right to collect the dividends of the JCPOA.
"Contrary to this American official's deceptive words and exaggeration, the Islamic Republic of Iran has never been and will never be after nuclear weapons," he said.
Qassemi highlighted the White House's confrontational position on the nuclear deal, saying this "accurately and truly exposed the lies the US has for years been selling to the countries and the world public opinion."
Pence must have come to the understanding by now that Iran's crucial support for Iraq and Syria in their fight against terror effectively foiled the plots hatched against regional nations by some extra-regional countries and their allies backed by extremist terrorists.
"The relentless but futile efforts by US officials to fabricate fake and unreal threats in the Persian Gulf and the Middle East are merely aimed at keeping the region unstable in line with the Zionist regime's ominous and long-term goals," Qassemi said.
By destabilizing the region, he added, the Americans also seek to prevent convergence and unity among Muslim nations in the face of Israel.