Iran
Islamic Unity
'Household of the Prophet, a shared point among Muslims leading to unity'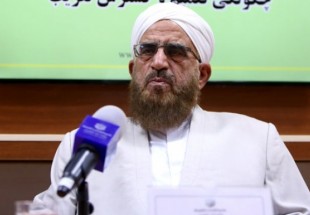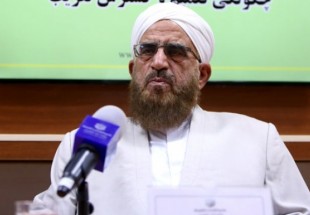 Sistan and Baluchistan Sunni respresentative in Iranian Majlis, Molavi Nazer Amhamd Salami highlighted the household of the Prophet (PBUH) in boosting unity among Muslims counting it as one of the main commonalities among Islamic denominations especially the Shiite and Sunni, reported Taqrib News Agency (TNA).
Speaking in a ceremony held on the occasion of Imam Ali's (PBUH) birthday anniversary, the Sunni cleric placed stress on the leading role of Imam Ali (PBUH) holding him as the epitome of faith, equality, abstinence.
Molavi Nazer Amhamd Salami urged Shia and Sunnis  not be parted and do their best to be united. The Sunni cleric demanded Muslims to refrain from nitpicking arguments and jousting over minute issues.
In his line, Muslims should do their very utmost to iron out their disputations taking steps for promoting unity and rapprochement in the World of Islam so as to stand against the Arrogant World and their common foes.
Each year, Millions of Muslims flock to the shrine of Imam Ali in Iraq's holy city of Najaf to celebrate the birth anniversary of the first Shia Imam.
Prophet Muhammad's son-in-law and cousin, Imam Ali is highly respected for his courage, equality, profound knowledge and deep loyalty to the Prophet as well as  for administering justice.
Imam Ali is considered by Shias as the symbol of justice and bravery. In Iran, his birthday is also celebrated as Father's Day.