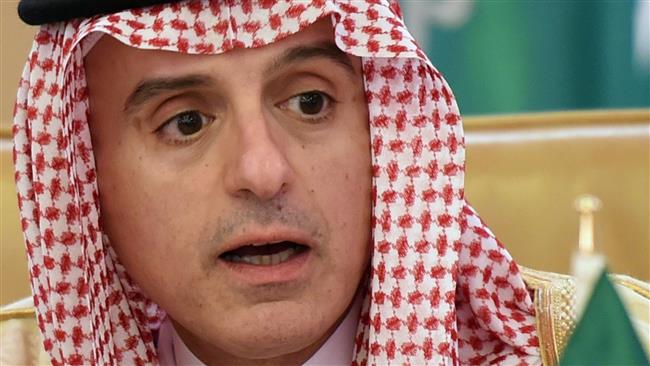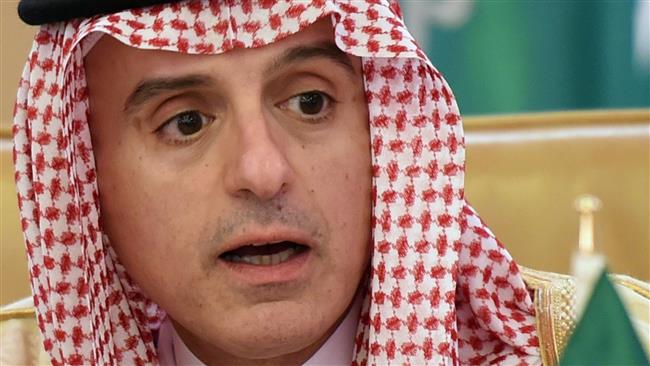 Saudi Arabia claims a delegation representing Yemen's Houthi Ansarullah movement is in the Saudi capital, Riyadh, to attend negotiations discussing an end to the Yemeni war.
"The Houthi delegation is in Saudi Arabia and the discussions are ongoing," Saudi Foreign Minister Adel al-Jubeir said on Monday.
The negotiations, he alleged, were being held "with the aim of finding a political solution for the Yemen crisis."
"I believe we have made good progress," Jubeir claimed.
However, Ansarullah politburo official Mohammed al-Bukhaiti rejected the Saudi foreign minister's claim about the presence of a Houthi delegation in the Saudi capital for negotiations with the Saudi regime, Lebanon's Al Mayadeen television channel reported.
Last month, Ansarullah freed nine Saudi prisoners of war in exchange for 100 Yemenis as a "humanitarian" move as part of a UN-brokered ceasefire.
Another UN-mediated truce is slated to take effect on April 10. Talks are to follow in Kuwait on April 18.
Yemen has been the target of incessant Saudi military strikes for more than a year. Nearly 9,400 Yemenis have lost their lives since last March.
Saudi Arabia has been pounding Yemen, the Arab world's poorest country, for more than a year to undermine the Houthi movement and reinstate former Yemeni President Abd Rabbuh Mansur Hadi.
Saudi King Salman bin Abdulaziz Al Saud reportedly supervises the talks which have excluded Hadi.
The alleged negotiations suggest Riyadh's submission to Houthi demands. The group had long maintained that any talks must be held with the Saudis as their main adversary in the war, and not with Hadi.
The kingdom is under growing pressure as its protracted war has ground into a no-win situation.
In February, Saudi military spokesman Brigadier General Ahmed Asiri acknowledged that the kingdom was stuck in a "static war" against its southern neighbor.
Riyadh is also coming under an unprecedented chorus of criticism from around the world over rising civilian casualties and destruction in Yemen.
The UN Security Council has expressed worries about the worsening crisis in Yemen. Rupert Colville, the spokesman for the UN High Commissioner for Human Rights, has said the UN was investigating Saudi Arabia's use of banned munitions in Yemen, including cluster bombs.
The European Parliament has passed a resolution calling on EU member states to stop selling weapons to Saudi Arabia over high civilian casualties in Yemen.
Human rights groups have called for President Barack Obama to follow the EU parliament's lead and impose an arms embargo on the kingdom.